Agorify takes events
to a whole new level
Make your event smarter and unleash its fullest potential. Event management platform and app with 100+ advanced features completely for FREE for events with up 200 attendees.
Get started with free tools, or upgrade to a plan to get more.
Ready to dive in to
The modern event management software you can't be without
Agorify's platform has all the tools you need for running a successful and stress-free event while boosting your customers' event experience.
The world's most innovative brands use Agorify to execute their events
Agorify's benefits extend beyond the usual.
Every customer attending your event deserves to have all the necessary tools to get the most of it. With our superior palette of features, you can easily impress every participant and turn them into your brand ambassadors.
Attendees
Agorify helps your attendees to connect and network with like-minded people, to create their own easy-to-follow agenda, get real-time news and updates and find the latest solutions and services within their industry.
Networking opportunities

Provide attendees plenty of ways to network - direct messaging, live chat, 1-2-1 video calls, discussion groups, meeting booking and much more.

Content and event information

With our event app, your attendees will have a digital agenda from which they can create a personalized one based on the sessions, speakers and solution providers they choose to follow.

Account and profile

Agorify will enable attendees to keep all their event tickets, connections and content in one profile, giving them a clear and organized overview of all the events they attended.
Sponsors & Exhibitors
Your sponsors and exhibitors will now be able to connect with prospects, generate leads, promote their business and close deals directly through the Agorify app pre, during and post-event.
Lead generation

With the Agorify platform, there are a lot of opportunities to generate leads - either through active interactions such as scanning attendees' badges or by uploading content that attendees can download.

Live reporting

Allow exhibitors to adjust their sales strategy in real-time and close more deals. Enable them to view the performance of their sales team through the Agorify exhibitor data-driven dashboard.

Digital content and branding

Promote your exhibitors digitally through the app with marketing banners. List sales representatives so attendees can easily connect and book meetings with them.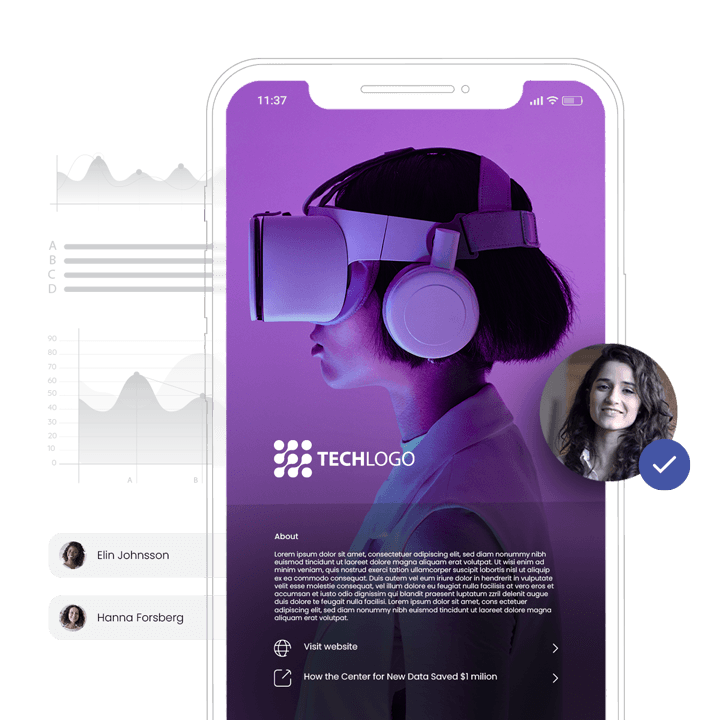 Event Organizers
Being an end-to-end event app and platform, Agorify is the reliable and trustworthy partner and companion to event organizers specializing in different event formats and industries.
Sell tickets from only 2.89% comission fee rate

With the Agorify cutting-edge event ticketing solution you can sell tickets quickly and effortlessly at a commission rate starting at only 2.89% per ticket. The purchase will automatically grant attendees access to the Agorify event app featuring 100+ features for superior event experience.

Mobile event app

Through the Agorify free event app you would be able to make last-minute changes to your event content and agenda, modernize the event by making it smarter, prolong its life cycle and gain new monetization opportunities, build a community and event loyalty among your attendees, and much more!

Check-In & Badge Printing

Agorify event self check-in and badge printing solution will let you automate the check-in and badge handling process, improve the attendees' journey and increase workflow efficiency.

" Agorify plays a crucial role in the way we design, execute and monetize our events. Be it mid-sized or big events like the Data Innovation Summit, it gave us all we were looking for: reliability, scalability and easy implementation. "