Tips
There is no doubt that organizing an event can be immensely stressful, however, it is not as nearly as stressful as it used to be back in the day when digital resources didn't exist. Not only that if it wasn't for the internet, this industry would have been completely shut down during the pandemic, but also event organizing would probably take much longer and the costs would be significantly higher.
Fortunately, that is no longer the case as now event organizers have something that their predecessors didn't - event management tools.
So without further ado, let's jump right in and find out which are the best online event management tools and platforms that you can use to organize your next event.
Agorify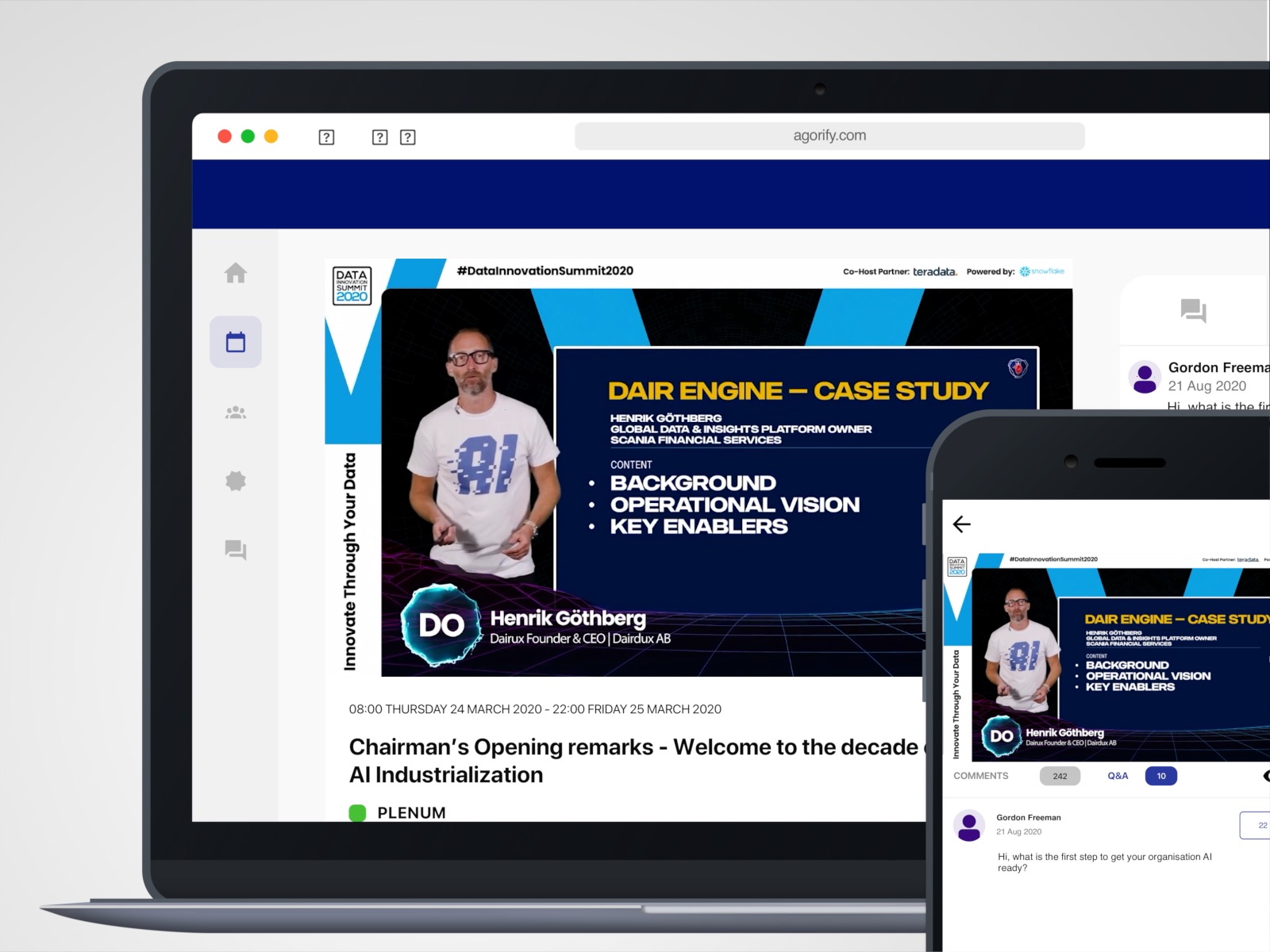 If you are in search of an all-in-one event management platform that uses true-hybrid technology then Agorify is the way to go. Agorify has its mission based on three underlying principles:
To speed up the event organizing process
To elevate the way how events are experienced
To revolutionize the way events are monetized
The way Agorify strives to achieve its mission is by offering cutting-edge solutions for all three main event types: onsite, online, and hybrid.
Some of the features include:
1-2-1 video meetings
Get the visitors to book face-to-face meetings with the ability to choose between meeting onsite or online via the app.
Lead generation
Connect the onsite physical badge scanning and the online contact sharing and help exhibitors gather all their leads in one place.
Chat and Q&A
Provide session-specific chat and Q&A for your attendees to the topic to keep the conversation relevant to the topic.
Self Check-in & Badge Printing
Provide unparalleled smooth onsite check-in and badge printing experience to your visitors.
Badge Scanning
Provide your exhibitors the possibility to scan attendees' badges through the mobile app.
Moreover, Agorify offers an instant calculation of the costs based on the length of the event and the number of attendees. Compared to its competitors, Agorify not only has more features but is also the most affordable all-in-one event management platform in the event-tech market.
If you are interested in knowing more about Agorify, click here to schedule a meeting with one of the representatives.
Trello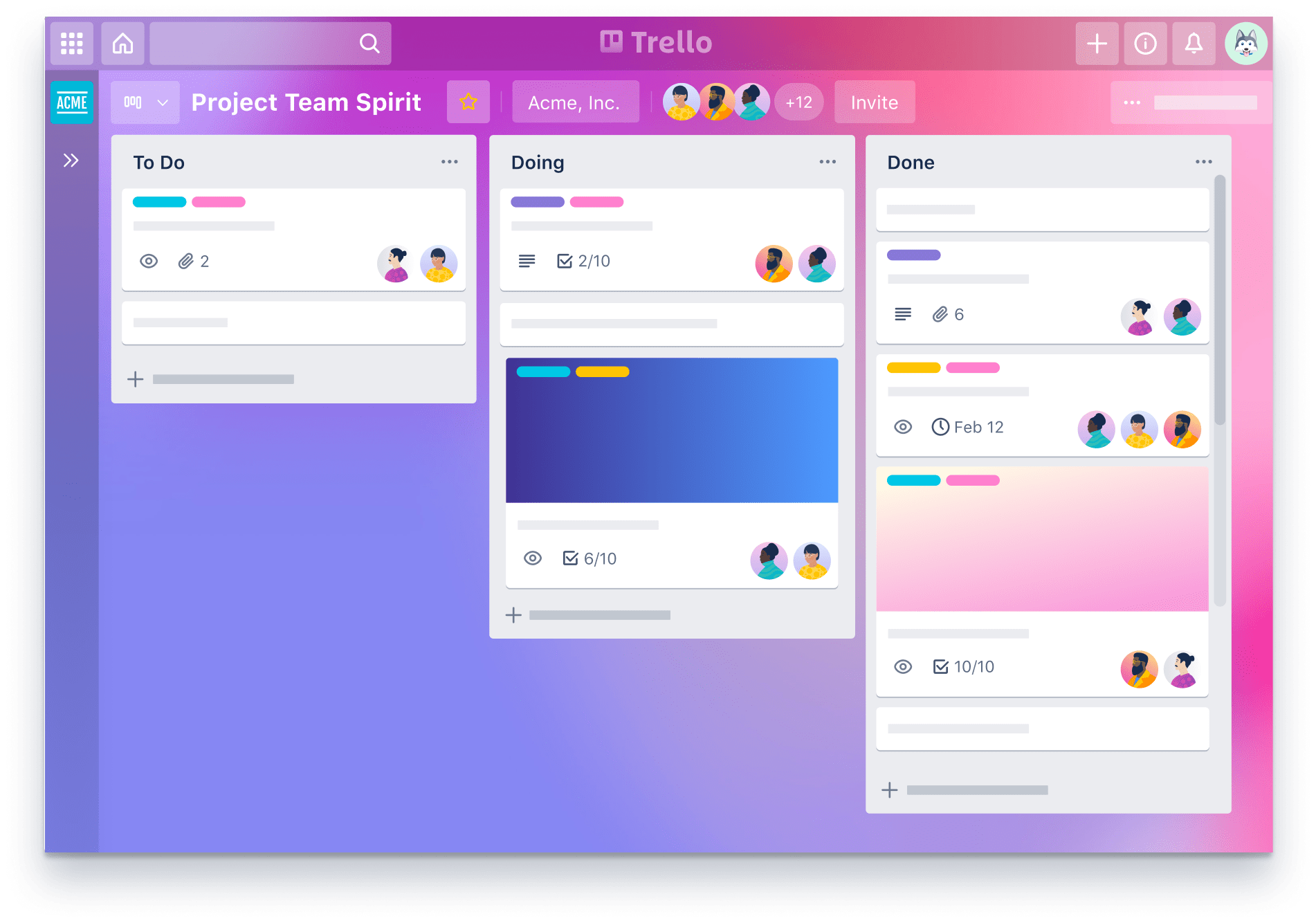 Trello itself doesn't belong to the category of event management tools, but it's definitely the tool you need in order to stay organized and not miss some important things related to your event. The best thing about Trello is that it's very easy to use and it can help event organizers keep track of their tasks.
In addition, it also has a free life plan where you can create up to 10 boards in which you can post unlimited cards and invite an unlimited number of people. How cool is that, right?
Find Trello by clicking here.
Slack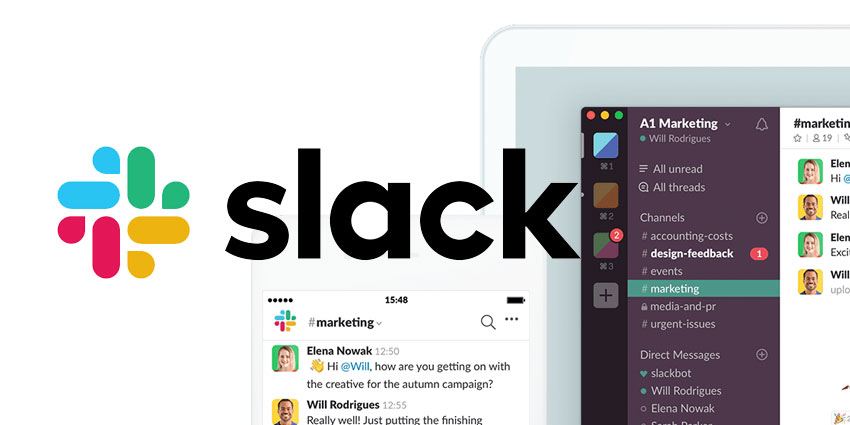 We mentioned that Trello is a task management platform where you can organize your team's tasks, however, communication is the key. Unfortunately, Trello itself doesn't have features that allow you to chat with your team members, but that's why Slack is here.
The reason why many professionals and companies prefer Slack over other communication platforms is that there you can create different channels for a variety of discussions within one workspace. Slack could serve you while not only while you are preparing an event, but also during it as that way all your team members will be in constant communication during the event in case they need it for better event management.
Another way you can use Slack is for group communication between attendees throughout the event. Some of them might even continue using it for a one-on-one chat or video calls in case they want to network with other attendees outside the group chat or the group call.
Slack also offers a free lifetime plan for up to 10,000 messages and up to 10 integrations with other tools. Check out Slack here.
Avochato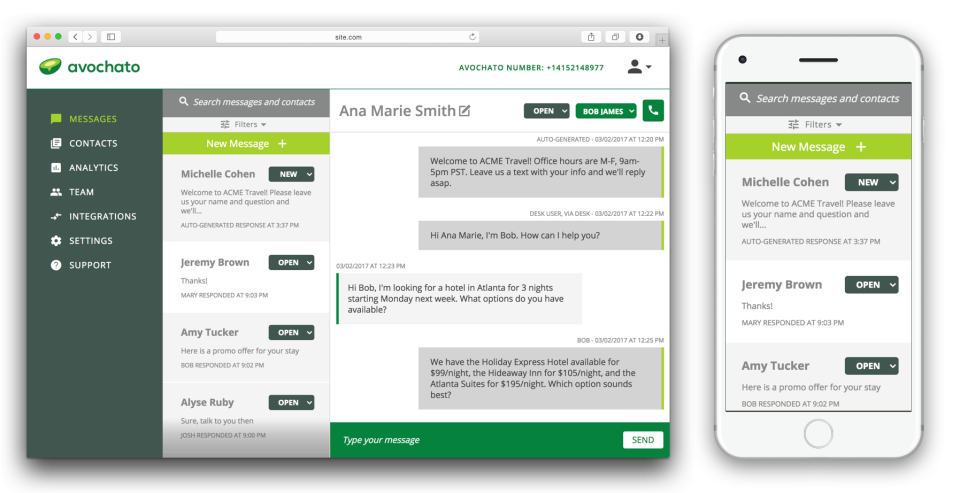 Attendees are a crucial part of event organizing. In fact, if there are no attendees then events wouldn't make any sense, right? Well, this CRM platform is one of the most important event management tools you might need if you want to focus on your attendees.
Avochato is a texting playbook where you can send attendees reminders, updates, or even real-time event schedule changes that sometimes are beyond your control. This is why it definitely can make a great asset to your sales and marketing team.
It is super affordable, but if you still have any doubts, you can just check out their free trial and make your mind before deciding to subscribe to some of their packages.
Explore Avochato here.
Sendinblue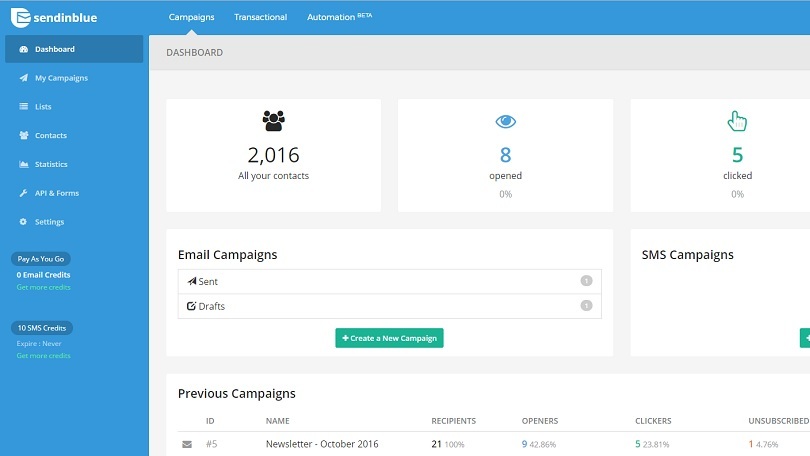 Another way of spreading the word for your event and get more attendees is email marketing. In fact, email marketing to this day remains the most effective form of digital marketing as according to Constant Contact, its ROI (return-on-investment) is $42 for every $1 the user spends.
Thus, if you have a large database of email leads you definitely need a bulk email sender such as Sendinblue. On top of that, Sendinblue also has a bulk SMS sender which is another form of marketing that can help you get in touch with the attendees.
Besides that, it also offers chat that you can integrate to your website, CRM, marketing automation, many email templates to choose from, statistics of your email campaigns, and so on.
Sendinblue has different pricing plans from which one of them is completely free of charge. It offers the possibility to have unlimited contacts and 300 emails per day.
This is Sendinblue's official website.
Caterease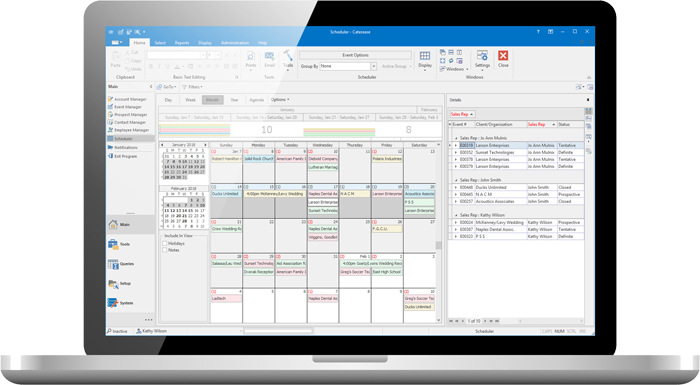 One of the reasons why virtual events are easier and quicker to organize is because you don't have to think about catering. However, this is not enough reason why you should turn to virtual events only, right?
Especially not because now you have an event management tool that can easily help you out to manage the catering service during your onsite event. As you might have guessed already, this tool is called Caterease and aims to simplify the catering service management during your onsite events.
How do they do it? They are allowing event organizers to create food menus, create recipes, and even allowing attendees to enter their own food selection. Moreover, the company also specializes in providing solutions for creating front-of-house or back-of-house custom event prints.
When it comes to pricing, they are offering three different packages that you can choose from. They are all very affordable.
Have a look at Caterease here.
WordPress Themes for Conference and Event Management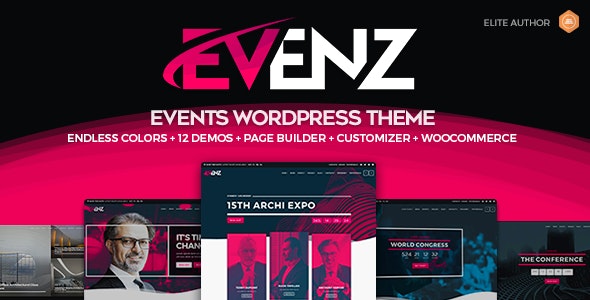 If your event organizing agency or yourself as an independent event organizer don't have a website then what are you waiting for? Your competitors are out there taking advantage of all the benefits that the digital space has to offer and you should do it too.
So if you are not willing to invest in getting a custom-coded website then you should get a WordPress website. Luckily, WordPress has that much to offer that you now can even choose between several stunning WordPress themes for conference and event management businesses.
Some of them include Evenz, Event, EvenTalk, Evently, Bridge, LeadEngine, Ekko, Eventastic, Confera, and many, many more.
Click here to find out more about these and other event-related WordPress themes that might definitely help you out to get a website in no time. Keep in mind that some of these themes might be completely free of charge, but others might have some affordable yearly fee that you will have to pay.
Publer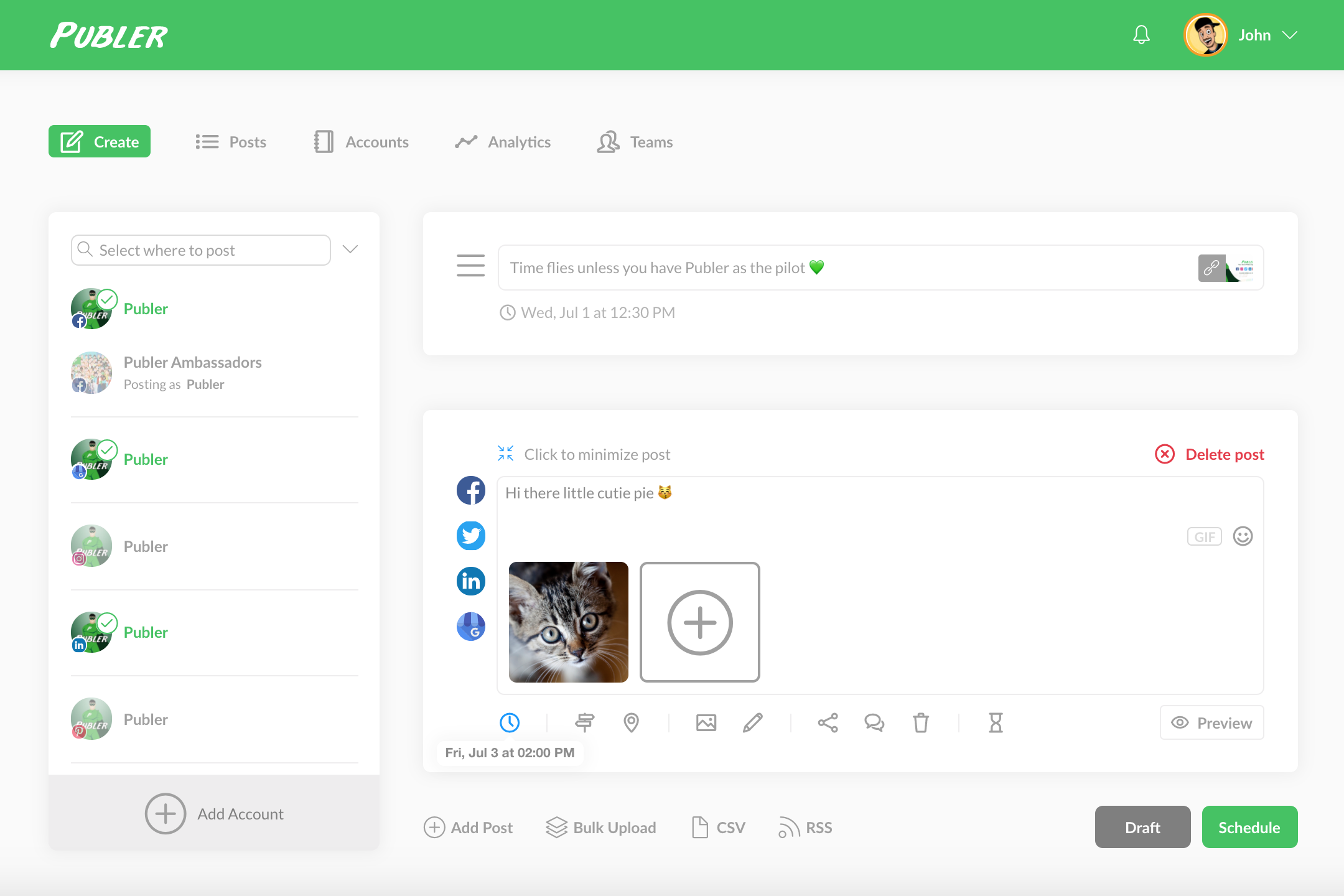 Social media nowadays is not only part of our daily lives, but it's also an integral part of the success of many businesses. Having a stunning website is not enough, you should also have a strong social media presence and create there something worth following. Moreover, events wouldn't be events if you don't spread the word about them and social media can definitely help you with that.
This is where Publer jumps into action!
Publer is a social media scheduler that lets you schedule and keep track of the analytics of social media posts on Facebook, Instagram, Twitter, LinkedIn, Pinterest, Google My Business & YouTube without having to log in to each one of them separately.
This social media scheduling tool is completely free of charge for 5 social media accounts of your choice, 50 pending posts, 25 drafts, 24 hours posts history, and no team members! However, if you want to upgrade it has 2 packages that are much more affordable compared to other social media schedulers.
Make sure to have a look at Publer by clicking here.
Everwall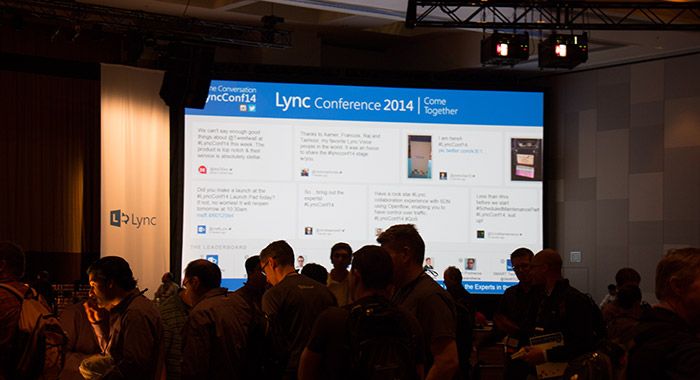 Everwall is an event management tool tightly related to social media. However, unlike Publer, this tool is offering you a social media wall builder where you can define what you would like to show on your social media wall during your event.
There are different templates that you can choose from in case you don't feel like customizing it and the best thing is that you can also display this social media wall on your website. This way you can keep your attendees engaged on your social media by using your hashtag during the event, which of course, could serve you as a great social proof for your next events.
In addition, you can also post announcements on your social media wall, create polls, and many other features that Everwall has brought to the table.
The company has two pricing packages that you can choose from. To learn more about Everwall, click here.
IFTTT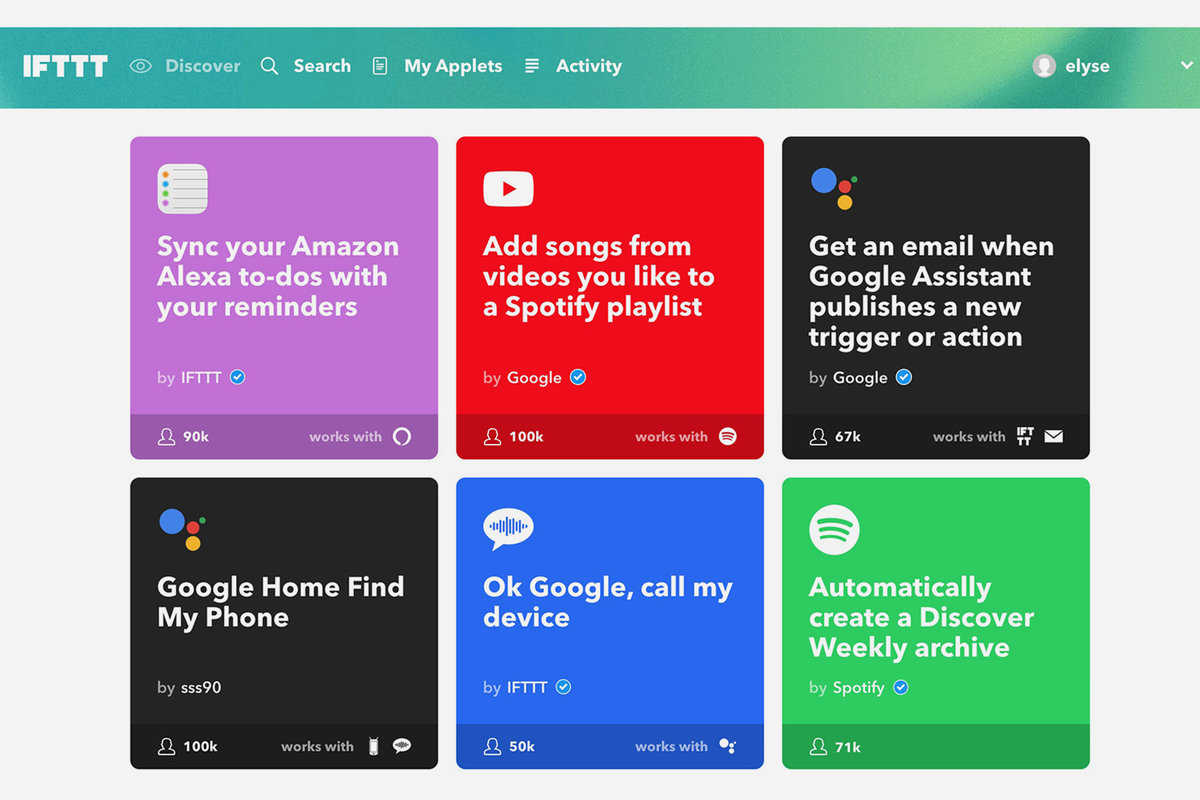 Social media is important, however, it can still be very time-consuming especially when you have so many things to do. IFTTT (If This Then That) is here to help you save time by automating certain tasks related to social media among other things.
For example, if you would like to tweet or share blog posts on social media from your website or share YouTube videos from your events, IFTTT can help you automate this. In addition, you can use IFTTT to sync the Alexa to-do list with your reminders, track your work hours in the Google calendar, automatically create Discover weekly archive with the latest event industry, etc.
The most amazing thing is that not only IFTTT has a free lifetime plan, but its premium plan is also only $3,99/month for individuals!
Explore IFTTT here.
Google Drive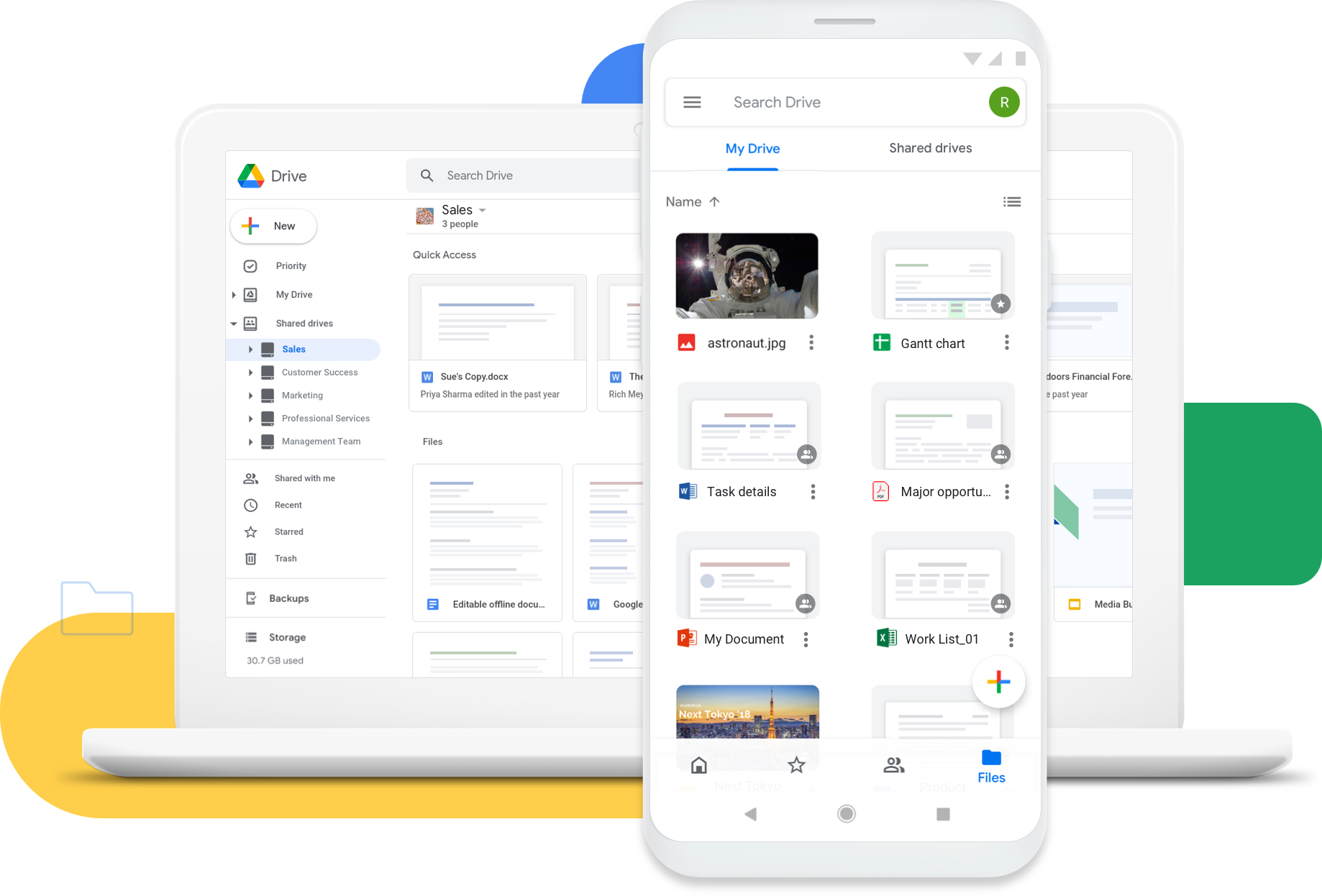 Google Drive might be something you are already familiar with, but we still decided to list it just in case some event organizers are either not familiar with it or just haven't explored it well enough.
Every event organizer or event agency has tons of files that they are constantly using during the event management process. Sometimes, especially when working in a team, those files must be stored on a cloud so everyone can access them from anywhere.
That's where Google Drive comes in. This cloud storage synchronization service was created by Google in 2012 and as of Google's 2018 reports nowadays it has 1 billion users from all over the world. You can use it to store different kinds of files such as images, videos, pdfs text documents, excel documents, etc.
Speaking of its pricing plans, it is completely free of charge for storage up to 15GB, nevertheless, for more storage, you would have to upgrade to one of its premium plans which are relatively cheaper compared to other cloud services.
Click here to learn more about Google Drive.

To Wrap Up
Event management might not be easy, but it is not as nearly as hard as it used to be prior to the internet era. This is because back then event organizers did not have event planning tools such as the one listed above that can make things significantly easier for everyone involved in the event management process.
Yet, keep in mind that out of all those event management tools, the one you may have the most benefit from is definitely an all-in-one platform that specializes in covering every aspect of onsite, online, and hybrid events such as Agorify.
That's why if you need a hybrid all-in-one event management platform then we strongly encourage you to book a meeting with one of our experts. To do that, just fill out the contact form here.