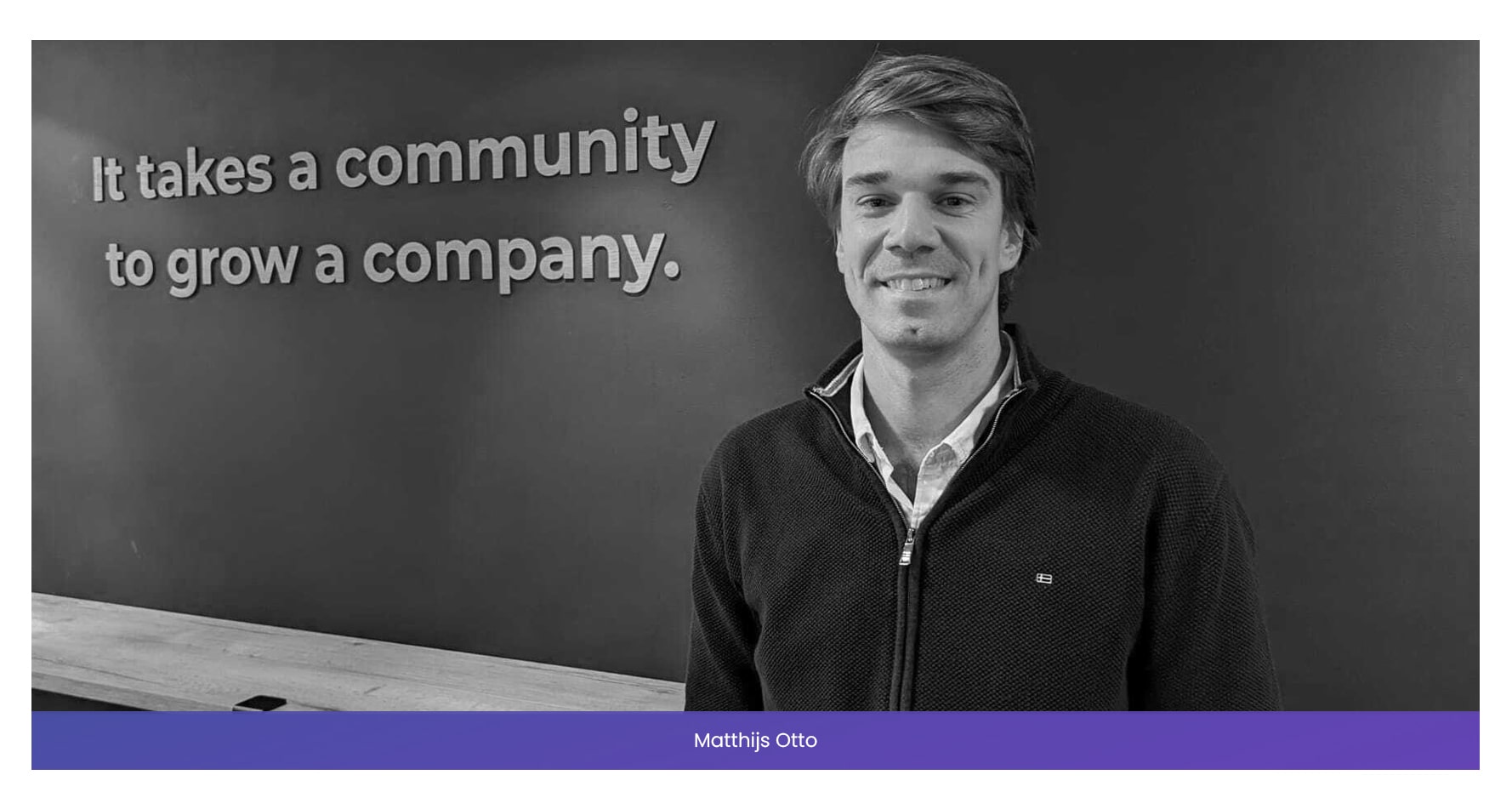 Have you been to an event recently, online or offline and seen a daunting list of attendees and exhibitors? How is anyone supposed to know who to talk to?
For many event organizers, the solution is matchmaking.
Matchmaking is how the event planners structure networking for their attendees. Everyone wants to have valuable conversations and meetings at an event, but how do event organizers do it and what are their best practices?
Recently we had a chance to talk with Matthijs Otto, founder of NetworkTables about his top tips for successful event matchmaking.
Firstly, what is event matchmaking?
Matthijs Otto: It's easy to think of networking and matchmaking as the same thing, but if networking is the conversation then matchmaking is the schedule that gets you there. Planners of an event typically use a platform or tool to schedule 1-on-1 meetings between attendees. Their goal is to meet with the right people at the right time.
Everyone is coming together to shake hands, meet exhibitors and find new opportunities. Whether it's a short chat or in-depth roundtable matchmaking is the tool that makes it happen.
For in-person events, it's common to have a seating area, to one side of the venue, for people to have a meeting. Otherwise, attendees usually see a list of other attendees and are able to arrange a meetup slot pre-event, which is expected for most virtual hybrid events.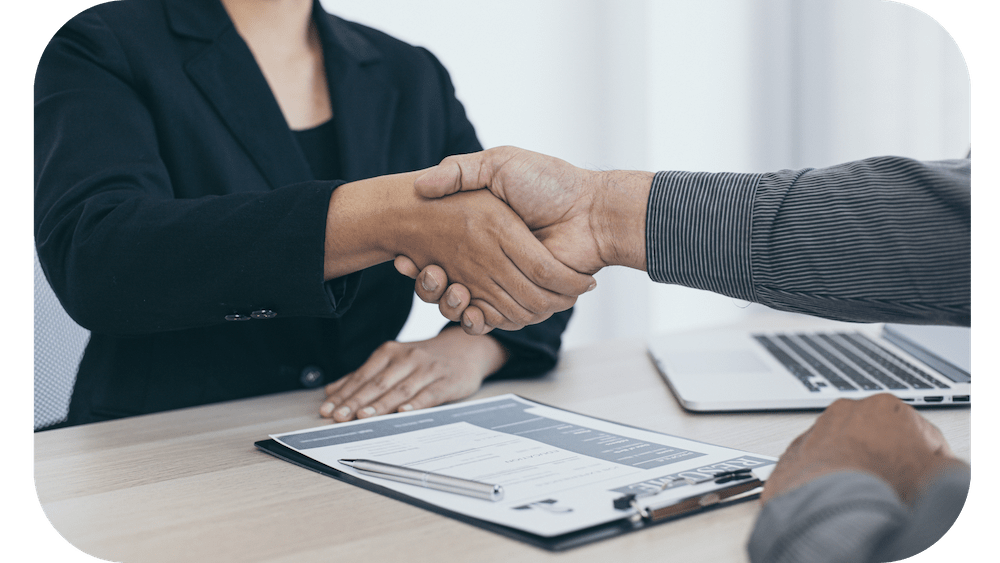 What is the difference between manual matchmaking, AI matchmaking, and topic-based matchmaking?
Matthijs Otto: We've seen planners use all sorts of methods to matchmake and there are a lot of different buzzwords every few years. But it seems to always boil down to three different types.
Firstly, the one you don't see much of anymore is manual matchmaking. It's more common at in-person events -this is where the user looks through lists of other attendees themselves. Attendees may be able to filter by name or company. but in the end, it is a lot of manual work on their end.
A bit more developed are the AI matchmaking tools. This is almost always for virtual/hybrid events because invariably the attendee has to fill in a form beforehand.
Each attendee is assigned tags and categories and then you get a much more refined list of suggested connections for the event based on what you do and what you are looking for. It's good for discovering new connections, but it usually results in low meaningful conversations. This happens because the reason for the AI match is usually hidden from the user - so they don't actually know why they have been suggested a particular person. The best version of this includes a score, or some context as to why you have been suggested a person.
Finally what we have seen more recently is topic-based matchmaking.  This takes the focus away from specific names of hosts. Instead, it focuses on goals and the reason for the meeting. An attendee browses all the open meetings, for example on 'sustainability' or 'cybersecurity issues'. The host is still there but the attendee chooses to match the topic rather than a random person's name they don't personally know. We find topic-based matchmaking is the best option when the organizers are looking for high engagement with their meetings.
What are your top tips for event matchmaking?
Matthijs Otto: People have less and less time to spend on meetings, so it's critical to keep it short and to the point. The best way to do that is to go in knowing what the goal is. Be sure to check in with them and see what their goals are as well, they might not be identical to your own. The best way to find out is to ask from the very start.
From there keep meetings to a set time e.g 10 minutes. Not only does it keep people on point, but it also allows for easier scheduling of more meetings in blocks.
I always suggest that if you're the event organizer you make sure attendees submit their goals ahead of time. If you have a list of attendee goals then it's easy to use them as the subject for a topic-based matchup.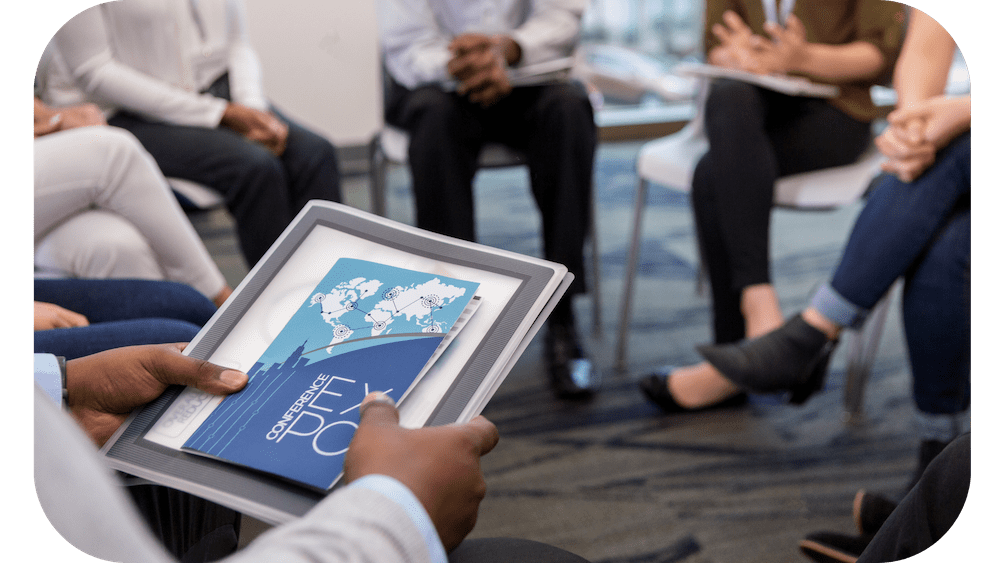 What are some common mistakes you see with matchmaking?
Matthijs Otto: The biggest loss in value I see at events actually comes after the big day. So many people forget to follow up after having a conversation with someone. All it takes is a quick email to summarise what you spoke about and then go through the next steps. If you can send a message on the same day, even better. People will forget, and then all the time is wasted.
Another big issue I see thankfully seems to be going away is the lack of filtering on any lists. If the matchmaking platform involves a list of attendees in any form, the worst thing you can do is not have any way to filter or sort them. Without filtering you will see that Aaron and Aiden will be getting lots of meetings but Yasmin and Zoe, not so much.
What one piece of advice would you give to improve matchmaking?
Matthijs Otto: Structured schedules are something we really want to bring to the event industry as a whole.
Events can be very dynamic, especially in the last few years. So having a schedule with timed and filtered meetings not only allows everyone to get the most out of the time available - as well as being able to move around when plans inevitably change. Most importantly it becomes scalable - without a sane matchmaking plan, any event of more than 30-50 people quickly becomes impossible to handle.
About NetworkTables:
NetworkTables (2015) is an event platform for organisers to help their attendees meet the right people at events - created by event managers. Providing insights into who is attending an event, where, and the tools to book an appointment without the headache of creating another account or profile. As well as the ability to create your own roundtable, keynote and workshop events all year long.