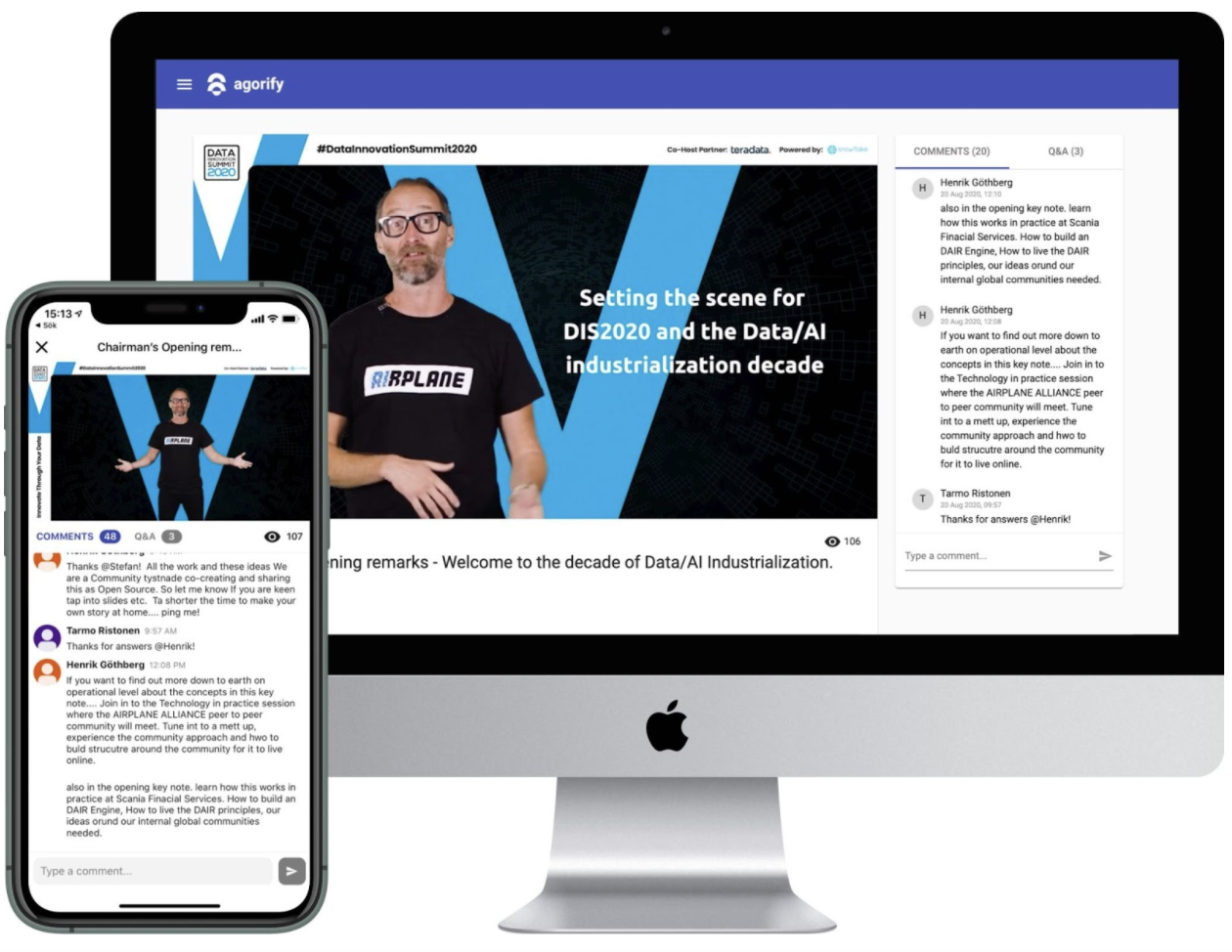 Did you know that according to Marketing Charts, more than half (50.7%) of event executives believe that in the future all live events will have a virtual dimension? In other words, all events will be hybrid - which is not surprising considering all the benefits that hybrid events can bring to the table.
However, if you are still not convinced that the future of the event industry is hybrid then you just have to keep reading! We have gathered the best up-to-date hybrid event statistics that will change your mind in no time and prove to you that hybrid events indeed are the future of the MICE industry.
So what are we waiting for? Let's get rolling!
Hybrid events have a positive impact on the ROI.
According to research conducted by Markletic, around 86% of B2B companies have experienced an increase in their ROI of the hybrid event they organized after only 7 months since the date of the event.
2021 will be game-changing for hybrid events.
According to Bizzabo's statistics of 2020, an amazing 97% of event marketers believe that 2021 will be game-changing for hybrid events as there will be more hybrid events than ever before. Considering that the pandemic isn't as strong as it was back in 2020, but yet it is still present, this prediction comes as no surprise.
A True Hybrid solution will play a crucial role in executing a hybrid event.
Another statistic of 2020 by Bizzabo predicts that more than half (59.4%) of event marketers are confident that a hybrid solution will play a crucial role in executing hybrid events in 2021.
In fact, if you are in search of such a solution where you can manage both, your onsite and your online event within one place then you are in the right place. Just click here and explore our True Hybrid solution that can help you organize your hybrid event as easiest and as fastest as possible.
Engagement is super important in the virtual part of the hybrid event.
Many event pros believe that doing live streaming of an onsite event is already a hybrid event, but the truth is that hybrid events are more than that. Agorify's CEO, Kiril Servall has said that "True Hybrid event is a conference, exhibition, seminar, concert or any other meeting where participants can partake, choose between, or instantly and effortlessly switch from, onsite to online event experience without losing any event feature or benefit."
Hence, when this is taken into consideration it is not weird that according to one of the hybrid events statistics by Wild Apricot, those companies who didn't engage their remote attendees were around 150% more likely to be unsuccessful.
Less than half of online and hybrid events will require the services of an event organizing agency.
Based on hybrid event statistics by AMEX, around 35% of online and hybrid events would need the services of an event organizing agency. AMEX claims that these event organizing agencies would need presenter training, virtual studio space, edited sessions, etc.
Large companies are keener to hybrid events.
Markletic claims that the best estimated 71% of companies with over 5000 employees already have hands-on experience when it comes to organizing hybrid events. In other words, large companies are keener to organize hybrid events compared to smaller companies.
Networking is a key contributor to customer satisfaction of hybrid events.
The number one difference between True Hybrid events and streaming your onsite event is the networking capabilities. Another statistic by the previously mentioned researcher states that somewhere around 81% of event pros consider networking as the number contributor to customer satisfaction of hybrid events.
Many event pros wouldn't attend an onsite event if it is not local.
According to statistics by Event MB, around 41.1% of event pros would only attend an onsite event if it is based locally. This is one more reason why hybrid events could significantly increase event exposure and attendance.
Measuring hybrid events' success is often done with Net Promoter Score (NPS).
Statistics about hybrid events conducted by Markletic state that 23% of event pros measure the success of hybrid events with the help of Net Promoter Score (NPS).
What is the Net Promoter Score (NPS)?
Net Promoter Score (NPS) is considered to be a standard form of measuring attendees' satisfaction. The way to do this is by asking attendees how likely they are to recommend the event and other similar questions. Their likelihood to recommend the event is scaled from 0 to 10 and are divided into the following three groups:
Promoters (9-10 rating)
Passives (7-8 rating)
Detractors (0-6 rating)
After that, you should subtract the percentage of Detractors from the percentage of Promoters. If you have more Promoters than Detractors then it means that you are doing a good job with your events.
For many enterprise companies, hybrid event tech is the biggest cost.
Markletic reveals that 29% of enterprises state that their biggest cost when it comes to organizing a hybrid event is hybrid event tech solutions. This is expected considering that many hybrid event management platforms are relatively expensive even for enterprises.
Luckily, Agorify is not one of them. We aim to be as accessible as possible for anyone which is why our pricing plans are super flexible and affordable. So if hybrid event tech is your major concern as well then check out what your costs would be using our instant calculator and start using Agorify now. To do that, just click here.

To Wrap Up
As you could see from the hybrid event statistics listed above, this type of event can indeed boost your event exposure which ultimately would lead to much higher ROI (return-on-investment). This is due to their ability to provide attendees the choice to attend their event regardless of their location and provide them the same experience either way.
If you are interested in learning more about our True Hybrid all-in-one event management platform, then just go ahead and schedule a meeting with us. You can do that here.