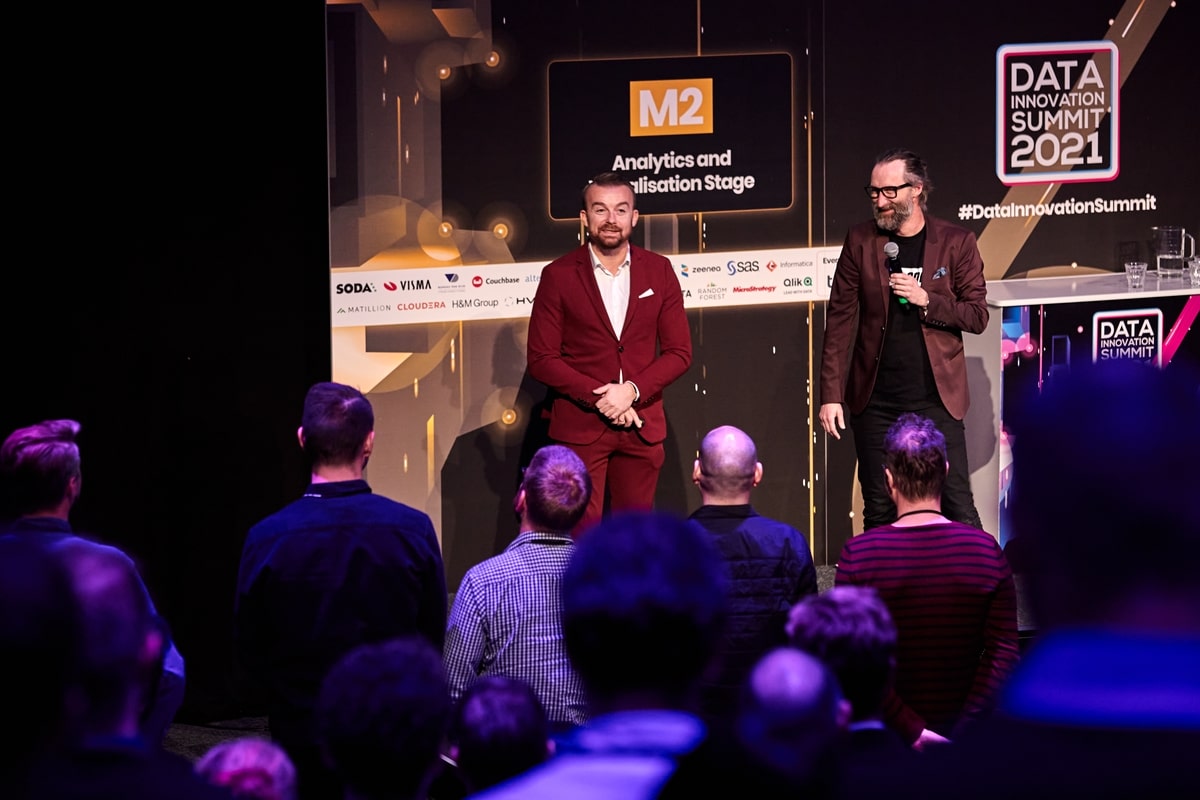 Ever since the pandemic started the event industry landscape has started changing at a rapid pace. For starters, virtual and hybrid event management platforms became an integral part of the workflow of many event organizers which eventually led to changes in the way events are both organized and attended.
The event industry just like the majority of the industries is also constantly evolving. With that taken into consideration and given our experience and discussions with our customers this year, here are our event industry trends and predictions for 2022:
Hybrid Events will be the big thing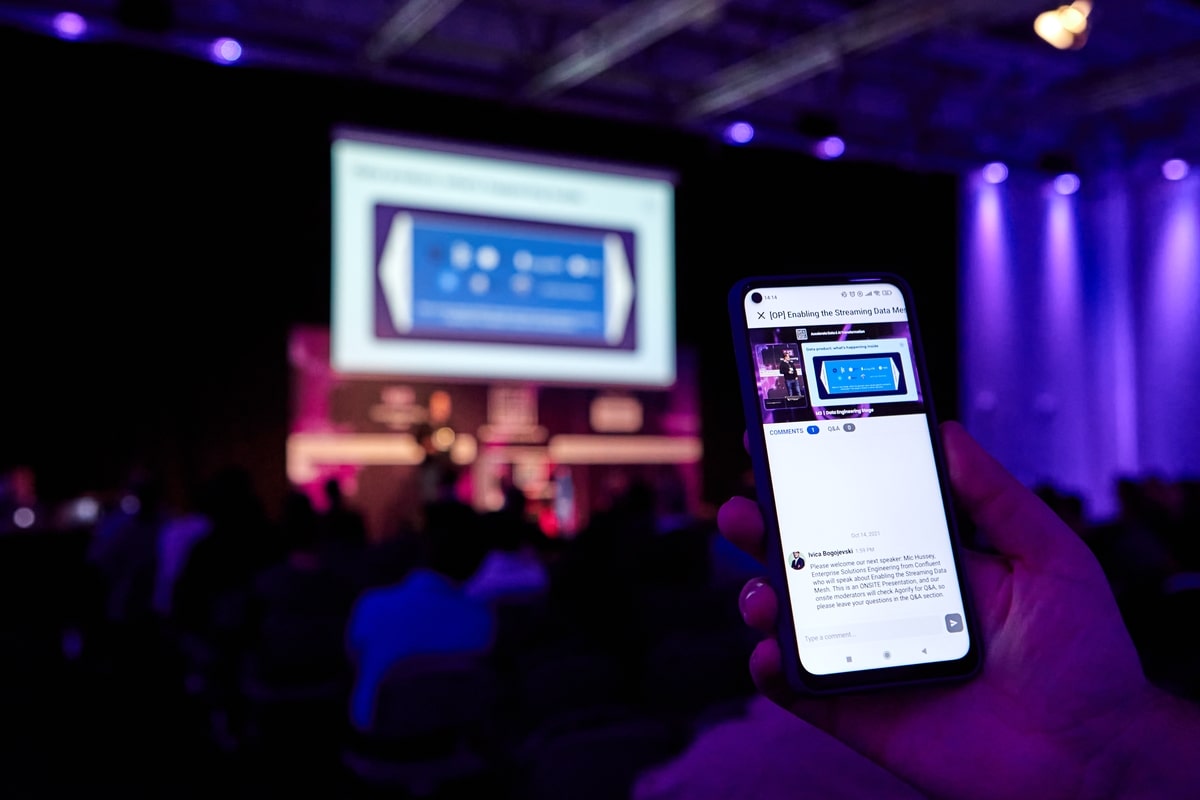 When the lockdown occurred many event organizers quickly switched from organizing onsite events to organizing virtual events. As the pandemic is approaching an end, our prediction is that in 2022 those event organizers who were organizing virtual events will switch to organizing hybrid events. Many have already had the chance to organize some of their events in 2021 as hybrid events, ripping the full benefits that come along with it.
However, in 2022 this event industry trend will continue rising even more. This is because while some attendees are eagerly waiting for events to go back onsite, others consider virtual events as more time-saving and cost-effective which will motivate event organizers to aim to meet the demands of both types of attendees by organizing hybrid events.
Event organizers will start exploring hybrid event monetization
Considering that hybrid events represent a relatively new format in the event industry, some event professionals are still not sure how exactly they can fully monetize them.
One of our event industry trends is that in 2022 event organizers will most likely focus more on exploring the ways to monetize hybrid events. For example, something they might do is to extend the event lifecycle, and with that offer pre-event and post-event online features to exhibitors, sponsors and attendees. In other words, they can offer pre-event online webinars and on-demand access to their event content. To learn more ways to monetize hybrid events, then we recommend you to download our free ebook here.
There will be an On-Demand period for everyone
In general most of the events of the midsize and large-scale conferences have multiple tracks and features going at the same time. That means that an average attendee misses between 20 to 80% of the entire content depending on the size of the event.
As mentioned before, one of the biggest advantages of using virtual and hybrid events platforms is that they can expand the lifespan of the event. First of all, they allow event organizers to engage attendees pre and post-event and then also give them the possibility to keep the content within the platform for a replay and provide access to it on-demand.
There will be rise in the demand of in-house Hybrid or Virtual Event Technicians and Experts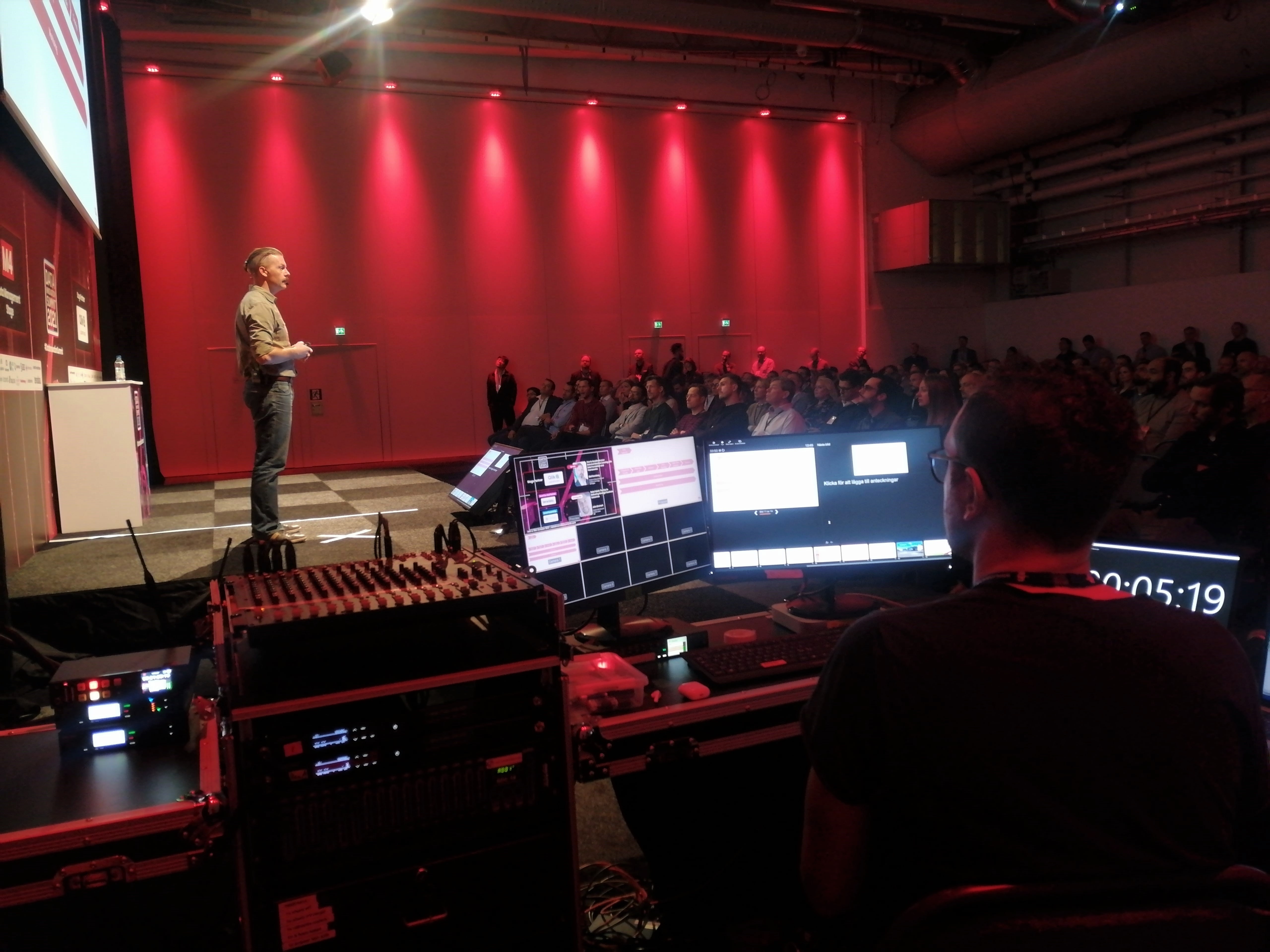 Hybrid events open new opportunities, but along with that also comes additional human resources demand such as in-house Hybrid or Virtual technicians.
Up until now, AV, Hybrid and Virtual Event Technicians are usually freelancing, however, as more and more event organizers will start executing hybrid events, the demand for in-house Hybrid and Virtual Event technicians might also increase.
In addition, many event organizers will start attending training for hybrid events in order to become certified hybrid events experts and meet the growing demand of the event industry for professionals skilled in hybrid events.
All venues will become Hybrid-Enabled Venues
Considering that hybrid events have both onsite and virtual dimensions, venues will still play an important role in the event industry. What's more, our prediction is that in 2022 they might start improving their technology infrastructure to meet the needs of hybrid events.
In other words, venues might start investing in better cameras, lighting, microphones, and other streaming-related equipment. Some of them might also partner up with hybrid event technology companies and include hybrid event management platforms as part of their services.
Fewer attendees will choose to travel long distances in order to attend an event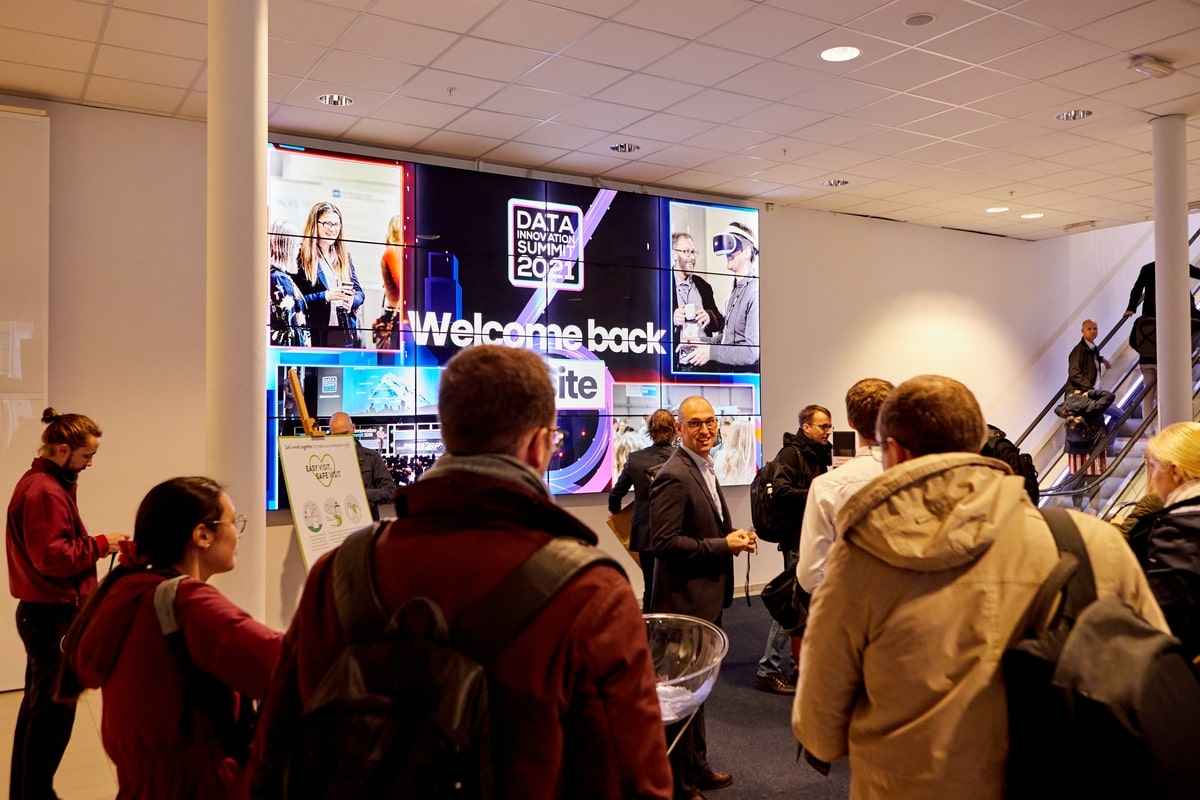 As previously mentioned, many attendees have already gotten used to attending events virtually and as events will continue having virtual dimensions, some attendees will decide on not traveling long distances in order to attend the event onsite.
This is partly because attending an event is more time-saving, cost-effective and eco-friendly, but also because attendees are already aware that they can receive the same value regardless of whether they attend the event onsite, online or on-demand.
Speakers might expect to have the opportunity to choose the way they will host their session
Same as the attendees, speakers are also now used to hosting their sessions online and although some of them are looking forward to getting back on the stage, for others hosting their sessions online is more convenient.
Therefore, the habit of hosting their sessions online they formed during the pandemic, might make them expect to be offered the chance to choose the way they will host their session, especially if they are located far away from the venue.
The event industry might start discussing the benefits of implementing Metaverse technology in events
Even though it is still in its early development stage, in 2022 the event industry might pay more attention to Metaverse and start discussing the benefits of implementing such technology once it is fully developed.
If developed as it is imagined, Metaverse would offer attendees more immersive experiences. For event organizers, this technology would open the possibility for them to expand the number of their events' attendees, design the digital venue as bigger as possible and unlock the opportunity for extra monetization.
Events will continue to be low-contact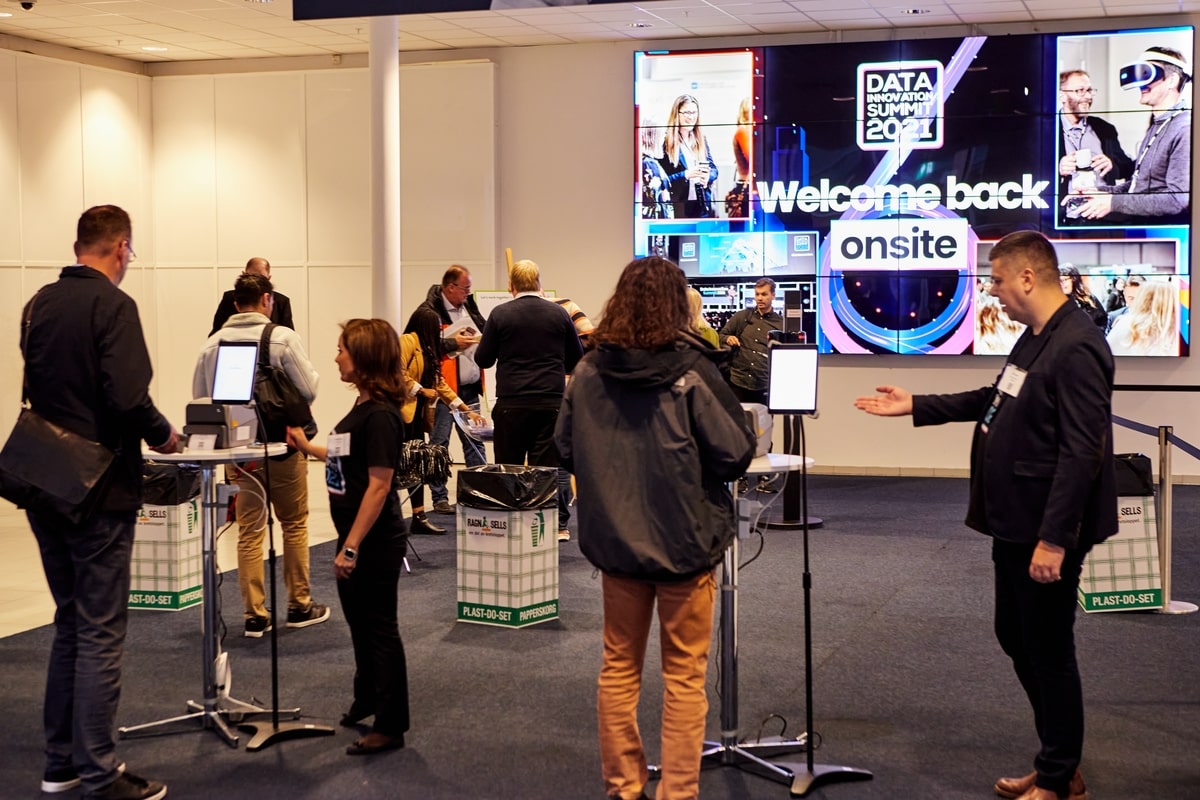 There are different predictions of when and whether the pandemic will officially end, however, we believe that at least for the next year, event organizers might need to continue organizing their events following the health and safety protocols provided by the authorities. Many organizations have already developed "Safe Events Protocols" utilizing event technologies to enable the successful execution of such protocols.
This means that they might keep measures for monitoring and enabling social distancing and low contact events. For that purpose, many of them will continue using self check-in and badge printing solutions for their registration process. If you are not sure what "Safe Events" protocols are and how to develop one for your events, you can see the on-demand webinar we delivered earlier this fall with our Event Evangelist Goran Cvetanovski here.
There will be more Paperless Events
Corporate social responsibility is slowly becoming a norm and sustainability is an integral and very much an important part of it. A number of event organizers have already started organizing their events in a more sustainable way and we believe that trend might become even more prominent in 2022.
Another one of our event industry trends is that aiming to reduce paper, more and more event organizers might start using event management apps to distribute their event agendas and exhibitor materials in a digital form, thus moving more to paperless and plastic-less events.
Events will be more Data-Driven Events
Nowadays data is everywhere and the event industry is not an exception either. As event organizers move more towards platform event design thinking and extend their events through online and hybrid event platforms, they also have the opportunity to gain a 360 degrees view of their customers and provide a more customized and personal experience to each customer.
Matchmaking, event feature recommendations, gamification, post-event content recommendations are just a few of the features that event organizers will start providing to their customers.

To Wrap Up
As the event industry started digitizing by rapidly adopting technology to create digital dimensions of their events, there is a big expectation that the event and the event management technology landscape will definitely change.
As per our event industry trends analysis, the key turning point will definitely be the switch from onsite and virtual events to hybrid events. By the way, if you are also aiming to give your events both onsite and virtual dimensions, our True Hybrid event platform Agorify is here to help - Book a demo.