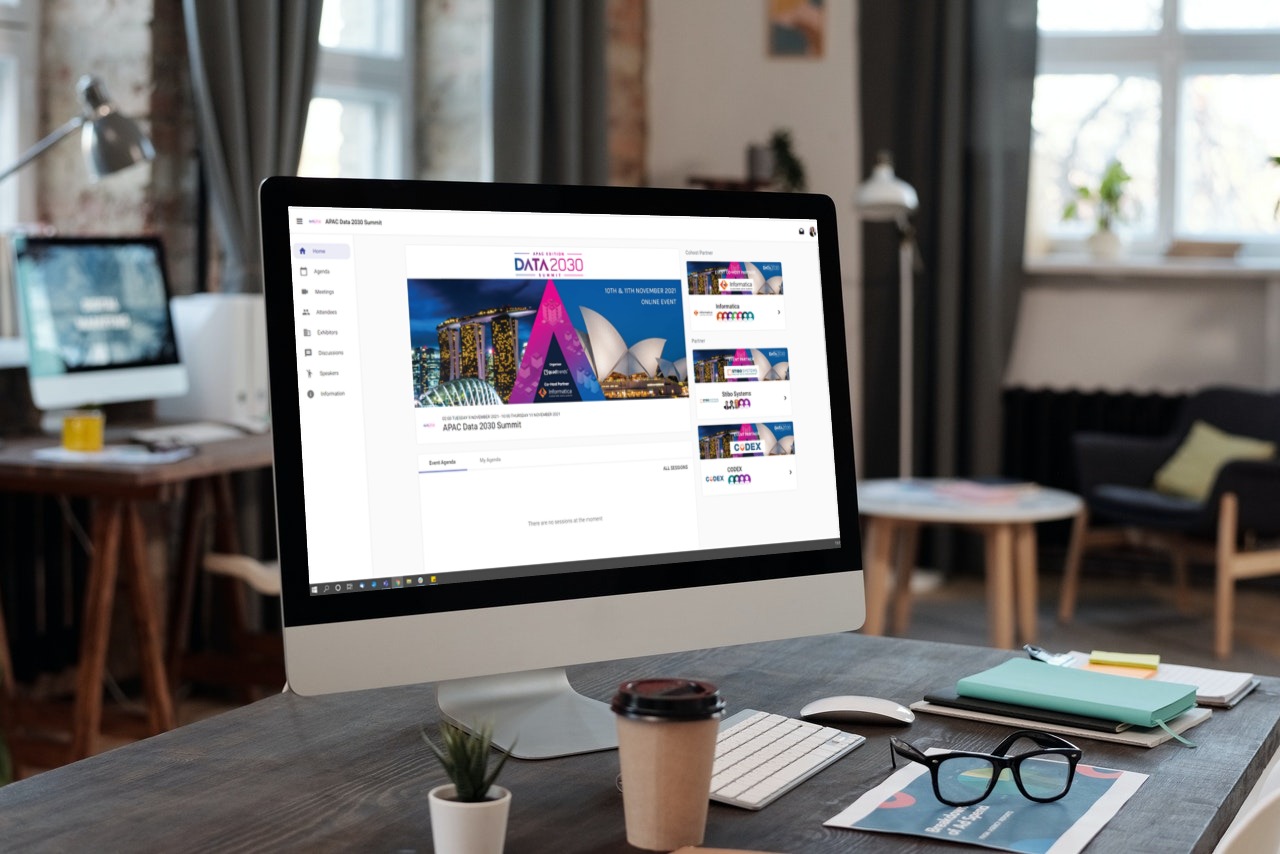 On November 10th and 11th 2021, one of our customers Quadtrends executed their event APAC Data2030 Summit in a virtual format. APAC Data2030 Summit represents an annual strategy event where practitioners working with Data Management gather to discuss ways to maximize the value of data, and enable faster Data Innovation and AI deployment across the enterprise by setting up a modern Data Management strategy and platform for the new decade. The APAC edition is part of a global knowledge-sharing and benchmarking platform with events in the Nordics, Europe and MEA.
Upon the execution of the event, we asked Ramya Ramamoorthy, Editorial Director at Quadtrends to share her insights about the preparation and execution process of the summit, its mission, features, event format, and more.
In this case study, we will reveal what Ramya has shared with us and how she and her team managed to successfully execute APAC Data2030 Summit 2021.
Let's get started!
More About Quadtrends and APAC Data2030 Summit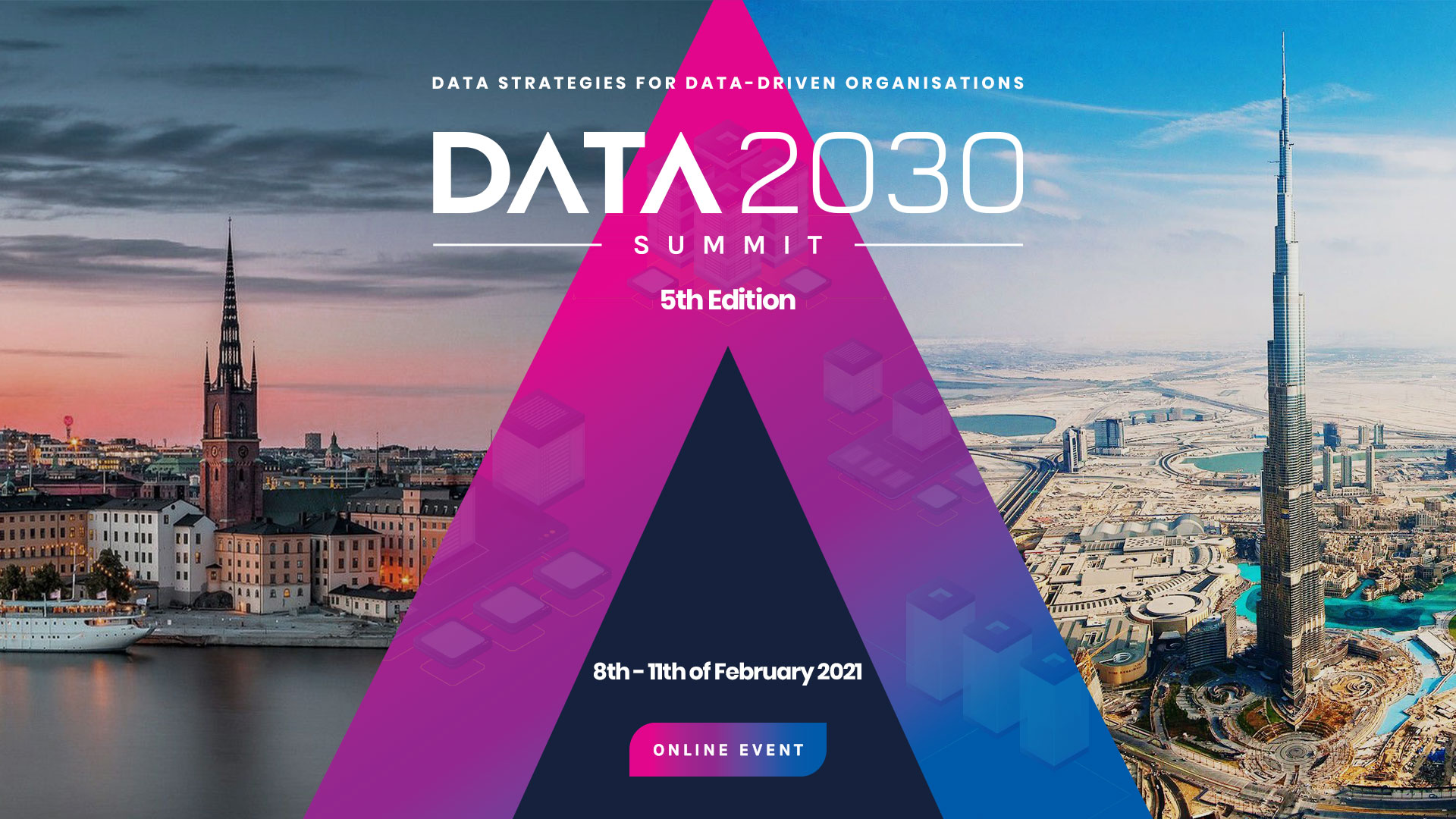 Based in Puducherry, India, Quadtrends is an international company that specializes in organizing network-oriented business events. The company was established in 2019 as a sister company to the Swedish-based event and media company Hyperight, and it is an official organizer and distributor of Hyperight events in the APAC Region. Although the Data 2030 Summit has been organized for the past 6 years in the Nordics and MEA, this was the first time the event was organized for the APAC region.
Given the current restrictions because of the pandemic, the conference was organized in a fully virtual dimension, making it easier to be attended by people all over the APAC.
APAC Data2030 Summit Aimed to Solve Data Management Challenges
After working closely with some of the best data practitioners and doing thorough research, Ramya and her team discovered that there is an increasing urgency to find new faster and more secure ways to handle data management which is what inspired Quadtrends to address specifically data management in this edition of Data2030 Summit.
"Most of the companies nowadays are using data to innovate their businesses. But as the quantity of the data increases exponentially and with that the need for more complex analysis and models, there is an increasing urgency for enterprises to find new ways to support the organization with fast, reliable, secure, and bias-free data. The event provides insight into some of the best practical case studies globally in the area, ways how to tackle some of the business critical data management challenges and finally gives the delegates the toolkit on how to prepare for the future," - stated Ramya.
The 2021 event was attended by more than 150 attendees from 10 major countries in the APAC region, providing them the opportunity to meet and network online before, during, and after the event.
According to Ramya, what is unique about APAC Data2030 Summit is that people and companies from different industries (and not only from the data industry) attended this event in order to learn and exchange ideas on how they can manage data and its infrastructure effectively and efficiently.
"APAC is a very big region. If people from India, Malaysia, Singapore, Australia want to meet, it could be a challenge. However, through this conference format , people across this region were able to connect and network virtually,"- said her.
Which Were the Key Features of APAC Data2030 Summit?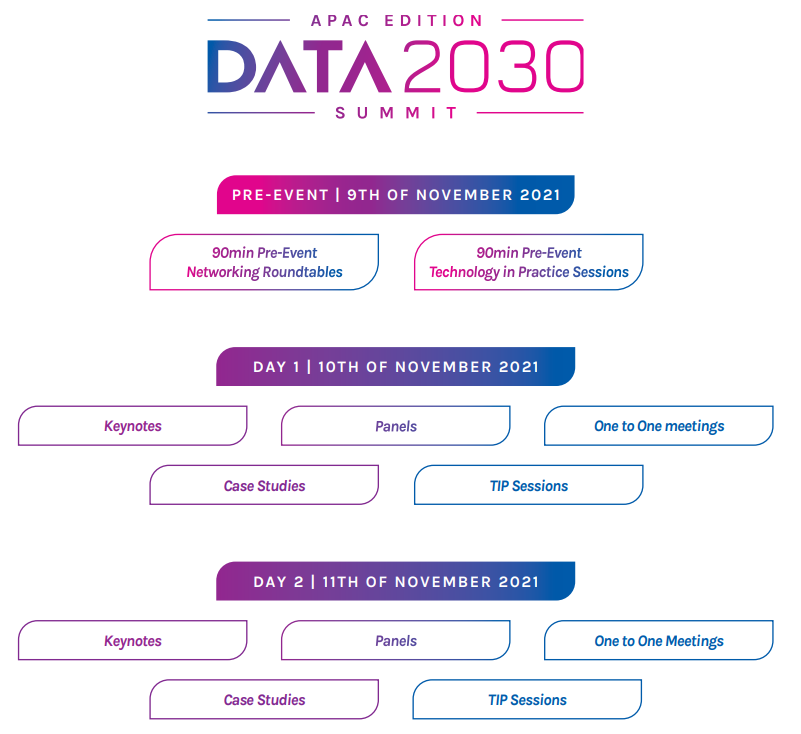 APAC Data2030 Summit featured over 40 speakers coming mainly from the APAC countries.
Just a day before the main event on November 10th and 11th, Quadtrends hosted a pre-conference event which they divided into two parts of 90 minutes each: Pre-Event Networking Roundtables and Pre-Event Technology in Practice Sessions. Their objective was to welcome attendees on Agorify and show them how to fully access all the features of the main event.
The two-days-long main event featured keynotes, interactive panels, networking lunch with one-to-one meetings, case studies, TIP (Technology in Practice) sessions, and closing remarks.
During these two days, attendees were able to choose between two main stages. The first one was dedicated to the topic of Data Strategy and Data Governance while the second day aimed to help attendees learn more about how to Master Data Management and Data Quality.
When asked which was the most appreciated feature of the summit, Ramya explained that it was the two panel discussions that took place on both days of the event. The interactive panels allowed attendees to share their insights with each other and communicate with the speakers during the live sessions.
During the event, attendees also had the opportunity to visit virtual exhibitor stands and get familiar with the exhibitors, their products and services, and the sessions they were participating in during the event itself.
To amplify the experience of the attendees and make it even more accessible, the organizers decided to keep the content on-demand on the platform for a replay in a duration of three weeks.
Ramya's Thoughts on Virtual Events and Quadtrends' Future Event Format Plans
According to Ramya, virtual events are very convenient and can be attended by anyone as they don't require extra cost and time for traveling. In addition, she explained that the biggest advantage of this event format is that the content can later be accessed on-demand, making it also available to attendees who weren't able to attend the live event.
When asked about the feedback of the attendees, Ramya stated that the overall feedback they received was that the event was very nice for everyone attending. She also revealed that the speakers mentioned that everything went very smoothly and that what they particularly liked was the Green Room feature because it enabled them to switch from one live session to another in a matter of seconds.
For the next edition of APAC Data2030 Summit, the Quadtrends team is considering amplifying the event experience and its audience reach by organizing it in a True Hybrid Event format.
"Personally I still haven't attended or organized hybrid events, therefore, they are still a very new thing for me. However, they offer the opportunity to enable attendees to choose whether to attend the event onsite or virtually and with that also boost the audience reach which is why we consider it to be a great option that we would like to explore in our next edition of APAC Data2030 Summit" - Ramya revealed.
To Wrap Up
APAC Data2030 Summit featured 2 stages where over 40 speakers shared their knowledge in data management to over 150 attendees who attended the event in a virtual format.
The event featured keynotes, interactive panels, networking lunch with one-to-one meetings, case studies, TIP (Technology in Practice) sessions, and closing remarks. The most appreciated feature were the interactive panels where attendees and speakers were able to create industry-driven discussions.
For the next edition of APAC Data2030 summit, the organizer Quadtrends is planning to follow the footsteps of its sister company Hyperight and explore the True Hybrid Event format. To read our other case study about how Hyperight recently disrupted the event industry by organizing the first big True Hybrid event in the Nordics, click here.
About Agorify
Agorify is a True Hybrid event platform that aims to revolutionize the event tech industry. By our definition, a True Hybrid event is a conference, exhibition, seminar, concert, or any other meeting where participants can partake, choose between, or instantly and effortlessly switch from, onsite to online event experience without losing any event feature or benefit.
Hence, our solutions include, but are not limited to Self Check-In Registration and Badge Printing, Native-Live Streaming, Simulated Streaming, Virtual Round Tables, Breakout Rooms, App Badge Scanning, Silent Room, Online Exhibitor Booths, Digital Agenda, etc. Interested in learning more about us? Request a demo.