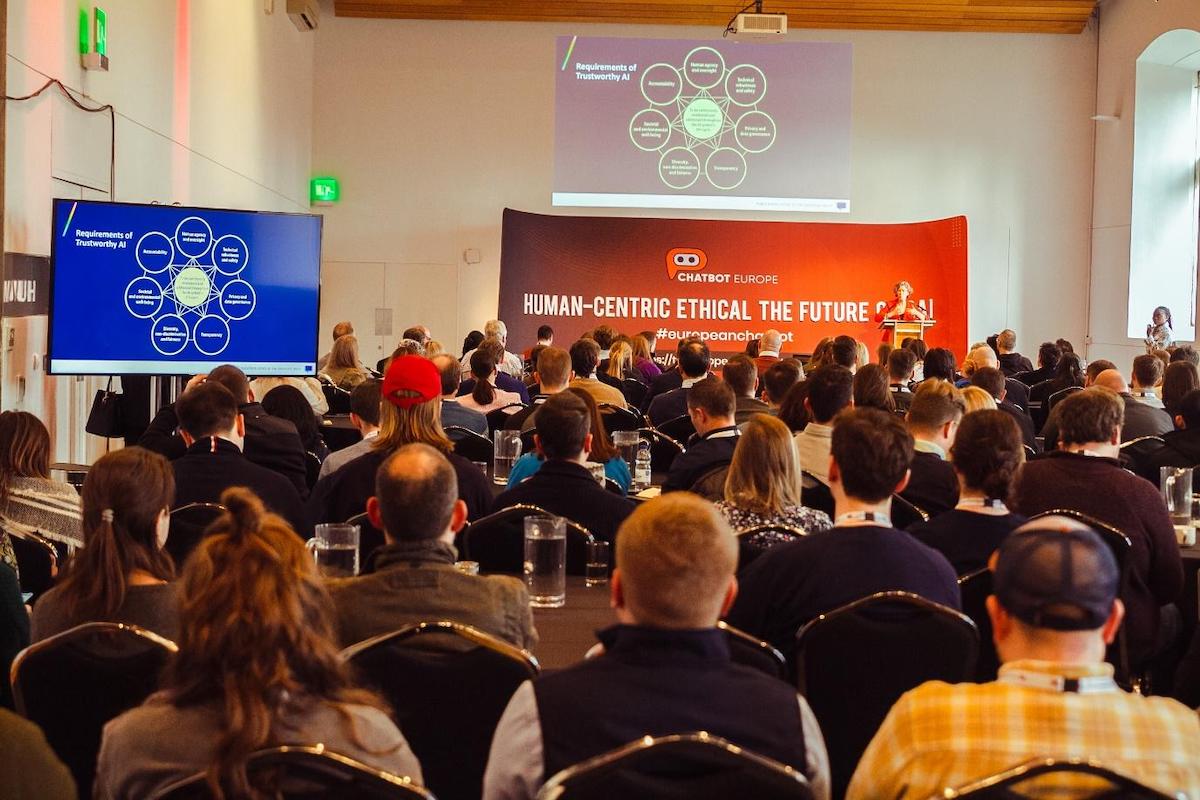 This March, our client Sydney Eneremadu, organizer and Managing Director of The European Chatbot and Conversation Summit, and his team executed the third edition of this annual summit. The event was organized in a hybrid format, with online sessions through Agorify and an onsite component in Edinburgh, Scotland.
Specializing in conversational design, the summit's main objective is to create a conversational AI ecosystem in Europe by bringing together companies that design and build conversational AI agents to network with attendees.
In addition to attracting attendees eager to learn from industry experts, such as voice box speakers, researchers, and organizations that have already built successful conversational AI agents, the summit also aims to attract companies looking for a cost-effective way to reach a wider audience in this industry.
More About the European Chatbot and Conversation Summit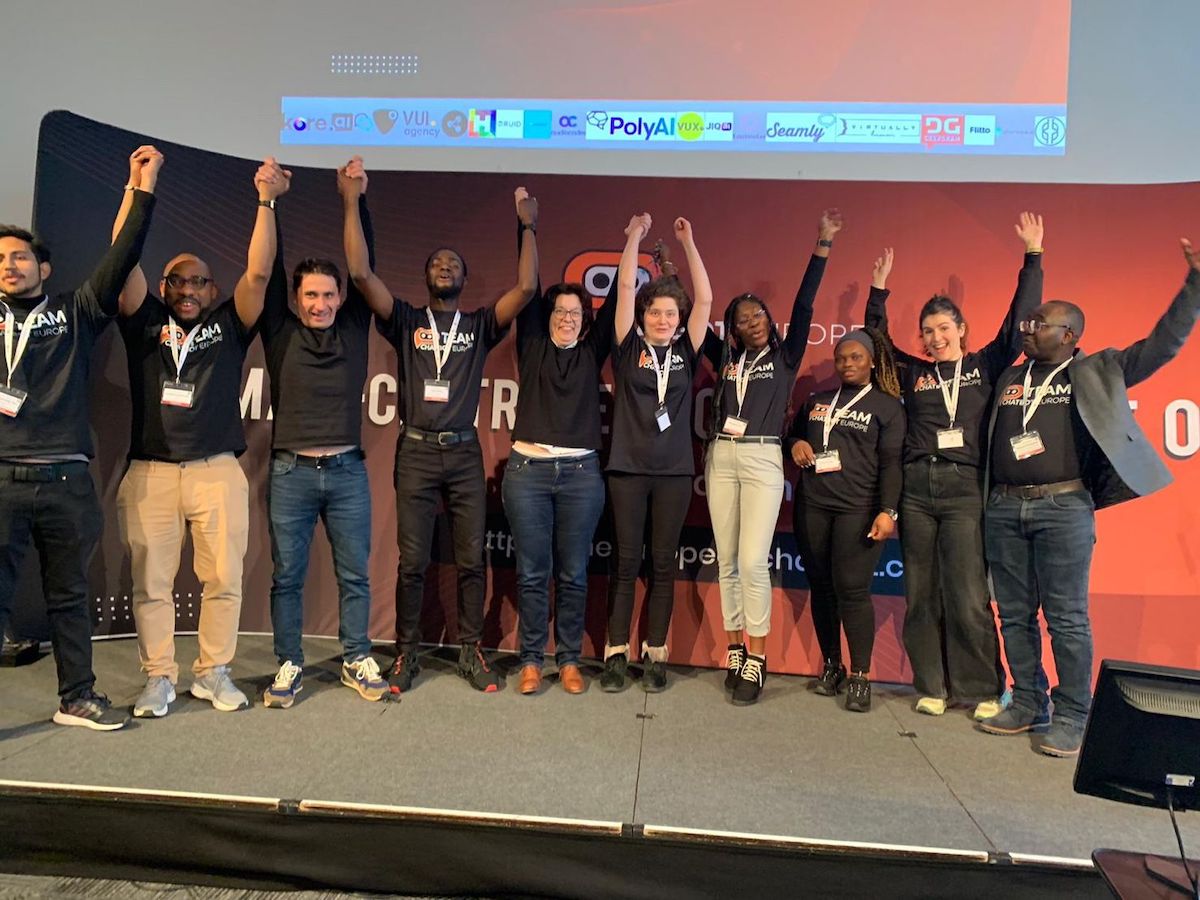 The European Chatbot & Conversational AI Summit is a two-day conference and exhibition that was first organized in 2021. The main idea behind it is to bring together business leaders and early adopters of Conversational AI, Chatbots, Virtual Assistants, Voice Technology, and Conversation Design. The organizer team believes in the power of conversational AI to transform lives across Europe and strives to contribute to improving the ecosystem by organizing a series of international conferences in three different locations: Europe, Africa, and IBEROAMERICA.
During these conferences, AI industry experts and organizations come together to discuss best practices and the latest developments in the industry, as well as promote conversational AI-based technologies. With speakers from top enterprises using Chatbot and Conversational AI, as well as top bot and voice technologies, exhibitors and partners representing influential consumer trendsetter organizations and global industry leaders, and attendees who hold positions in renowned companies, the event offers a plethora of learning, business, and networking opportunities.
The European Chatbot & Conversational AI Summit takes pride in being one of the few organizations in the world that have created a platform where Conversational AI experts, decision-makers, industry leaders, and game-changers can discuss Conversational AI for society and business in order to decrease costs and increase revenues.
More about the execution of The European Chatbot and Conversation Summit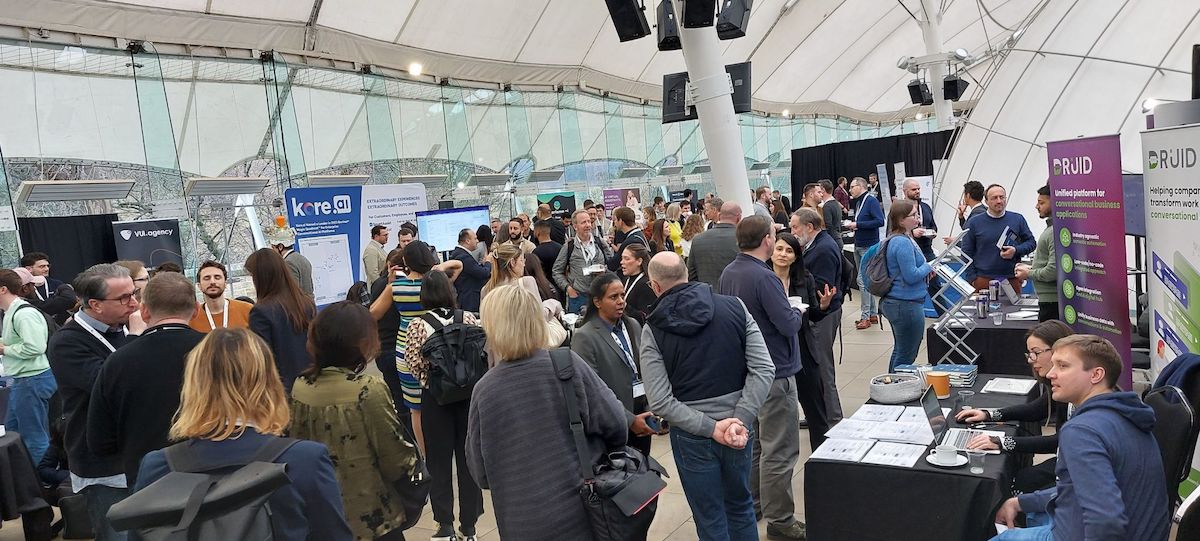 During our conversation with Sydney, he revealed that the decision to transition the event from virtual to hybrid was driven by the benefits that the hybrid event format brings to the table. He stated that one of the key advantages is the ability to bring together people from all over the world, regardless of their location or resources, while at the same time offering attendees the opportunity to experience the event in person if that's their preference. Additionally, this allows for a larger audience and higher attendee satisfaction, which can help the team's ambition of expanding The European Chatbot and Conversation Summit.
To execute the event in a virtual format in 2021 and then amplify it by giving it a hybrid dimension in 2022 and again in 2023, The European Chatbot and Conversation Summit has relied on Agorify as its trusted event management platform.
In order to host 400 onsite attendees and 500 online attendees, the team utilized several features of Agorify, including:
Virtual Exhibitor Booths: The virtual exhibitor booths provided a platform for exhibitors and partners to showcase their products and engage with attendees. This feature allowed attendees to learn more about the offerings, download marketing materials, request demos, and more.
Live Streaming: The organizers live-streamed the various discussions and sessions. Regardless of their location, attendees were able to watch and listen to both onsite and online speakers in real-time.
Q&A and Chat: The Q&A and chat feature facilitated real-time communication between attendees, exhibitors, and partners. Attendees could ask questions and engage with the speakers and exhibitors, enhancing the overall experience.
On-demand content: To provide additional value to participants, the team decided to keep the event content available within Agorify for an extended period. This ensured a continuous experience for attendees, rather than a transient one.
When discussing their experience with Agorify, Sydney mentioned that besides its user-friendly features, cutting-edge tools, and cost-effectiveness, outstanding customer support played a crucial role in their choice of an event management platform.
Agorify has a palette of fantastic features and tools that definitely save us time and improve our event experience, and, on top of that, using the platform and app is very cost-effective. Another thing that I love about Agorify is the amazing customer support team, who is always ready to provide support to my staff whenever needed
- said Sydney Eneremadu, organizer and Managing Director of The European Chatbot and Conversation Summit.
Sydney expressed overall satisfaction about using Agorify and eagerly anticipates future collaborations. He believes that event technology is here to stay and expects numerous solutions and changes in the field. He emphasized the importance for event industry professionals to stay up-to-date on these developments and make the most of it.
The Future of The European Chatbot and AI Summit
With a strong commitment to growth and expansion, Sydney and his team are already working on organizing the next edition of The European Chatbot & Conversational AI Summit. The event will be held in a hybrid format but on a significantly larger scale.
Sydney mentioned that the event is relocating to Berlin next year, where it will welcome over 3000 attendees, feature more than 45 expert speakers, showcase offerings from over 40 solution providers, and have participation from 15+ exhibitors. The summit will prioritize highlighting the latest developments and advancements in the field of Conversational AI within the European region.
To Wrap Up
Founded in 2021 with the aim of contributing to the growing landscape of conversational AI worldwide, The European Chatbot and AI Summit is an event where expert speakers and renowned companies from the industry come together to create a learning and networking platform for conversational AI professionals and enthusiasts.
The first edition of the event was held virtually, while the following two editions were executed in a hybrid format, offering attendees the opportunity to choose how they experienced the event - either onsite in Edinburgh or online through Agorify. Next year, the event will once again be organized in a hybrid format, but on a larger scale and at a different location in Europe.
Throughout our conversation with the organizer, Sydney, we discussed the execution process, the technology used, and the reasons why the team has chosen Agorify as its preferred event technology solution over the years.
About Agorify
Agorify is a True Hybrid event platform that aims to revolutionize the event tech industry. By our definition, a True Hybrid event is a conference, exhibition, seminar, concert, or any other meeting where participants can choose or switch between onsite and online event experiences effortlessly, without losing any event features or benefits.
Our solutions include but are not limited to, Registration and Ticketing, Event AI Assistant, Event Badge Maker, Check-In Registration and Badge Printing, Native Live Streaming, Simulated Streaming, Virtual Round Tables, Breakout Rooms, App Badge Scanning, Silent Room, Online Exhibitor Booths, Digital Agenda, etc.
Interested in learning more about us? Request a demo.