Now you can turn all your events into a True Hybrid Event
Amplify your event reach by making it two-dimensional. Use our True Hybrid event solution with 100+ features to provide your event participants the flexibility to choose whether they will attend your event onsite or online.
Turn any complex and large-scale in-person event into a True Hybrid, in a simple and cost-effective way
Boost your ROI and amplify your audience reach by providing value and interactive experience to everyone eager to attend your event regardless of their location and event format preference.
Sell separate tickets for online, onsite or hybridaccess
Sell tickets for both parts of your hybrid event - online and onsite and give attendees instant access to the Agorify platform and app.
All presentations accessible for everyone
Easily connect your favorite broadcasting system with Agorify or live stream any content using our built-in Green room solution. Keep all presentations as on-demand content regardless of whether they were presented online or onsite.
True Hybrid Event networking
Use Agorify to allow both onsite and online attendees to chat during sessions, participate in private discussions groups, book video calls with one another and use Q&A chats to communicate with the speakers.
Self check-in & on-demand badge printing
Save time and money on manual registration and badge handling process, avoid pre-printing mistakes, decrease the waiting time and improve attendee satisfaction.
Use Agorify self check-in & on-demand badge printing solution and give attendees access to self check-in and pick up their automatically printed badges.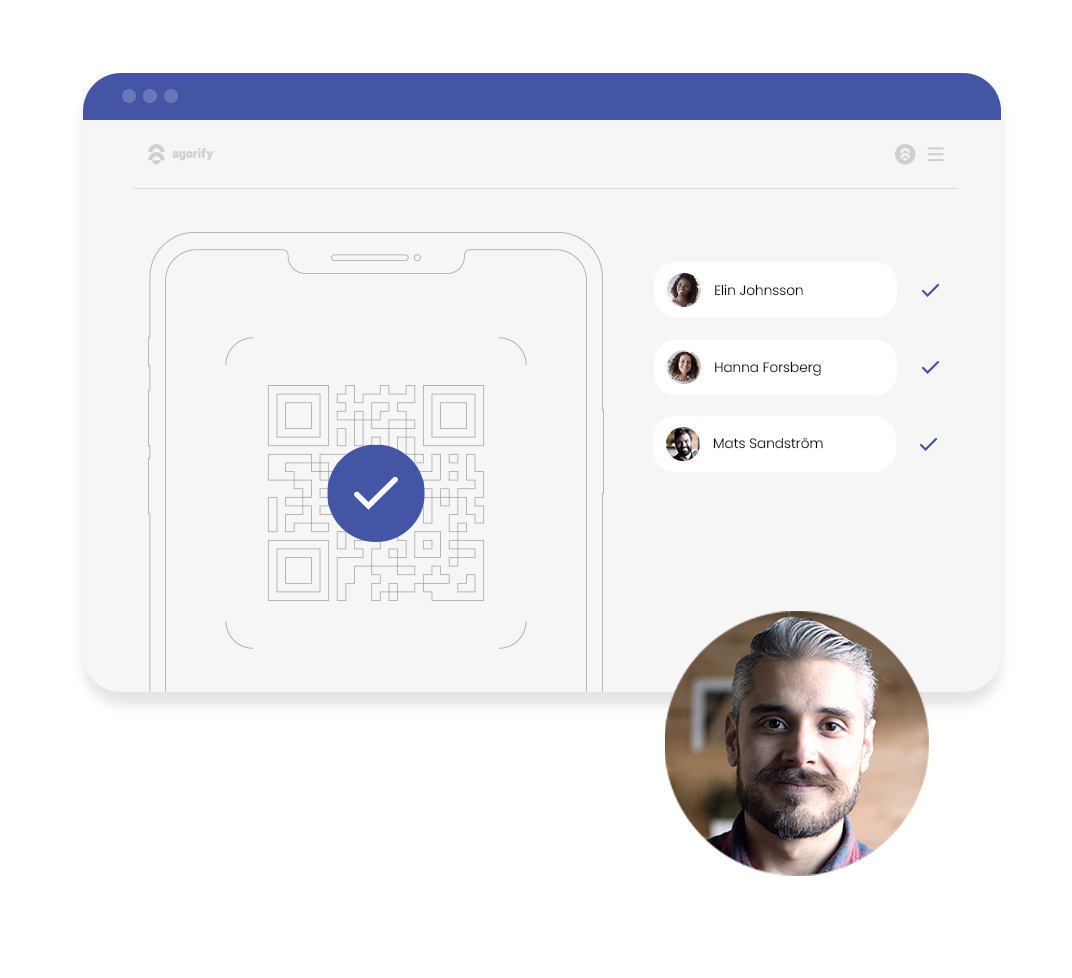 Lead retrieval for hybrid events
Help exhibitors enhance their presence and close more deals by giving them a powerful hybrid lead capture tool.
With Agorify exhibitors can scan the badges of attendees visiting their onsite booth and with the online attendees share contact details through the event app.
Automatic integration with Agorify
The true power of using Agorify's ticketing selling software resides in its full integration with our event management platform and app that allows you to send tickets automatically, provide attendees with access to your event within our event app, QR code for self check-in and much more!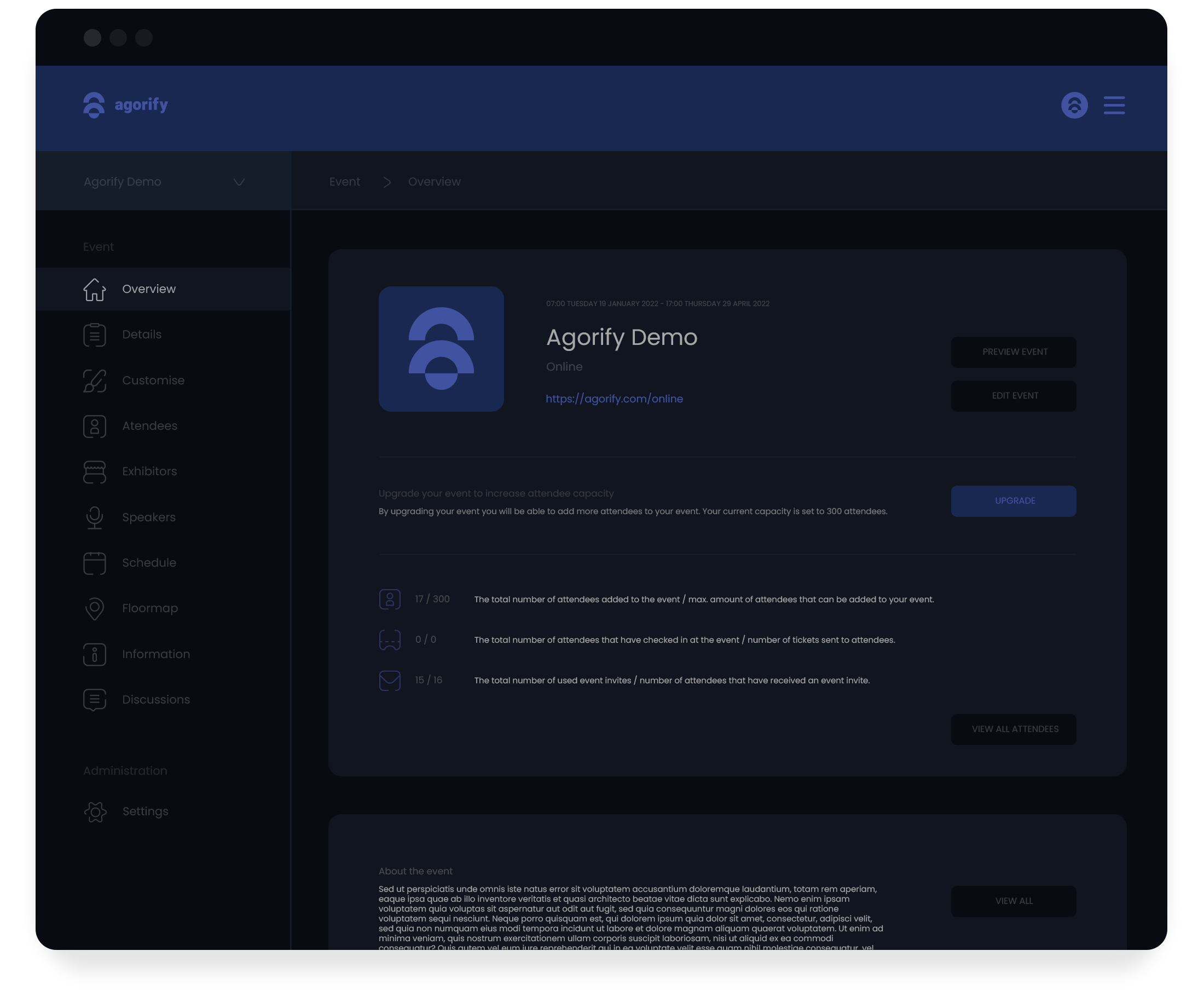 " Agorify is a True Hybrid platform where you can include all the sessions with an easy-to-create agenda, Q&A chat, live streaming Green Room feature, forum discussions, and great customer support from the team. We are glad to have used an event platform such as Agorify as it completely met our expectations. "