Tips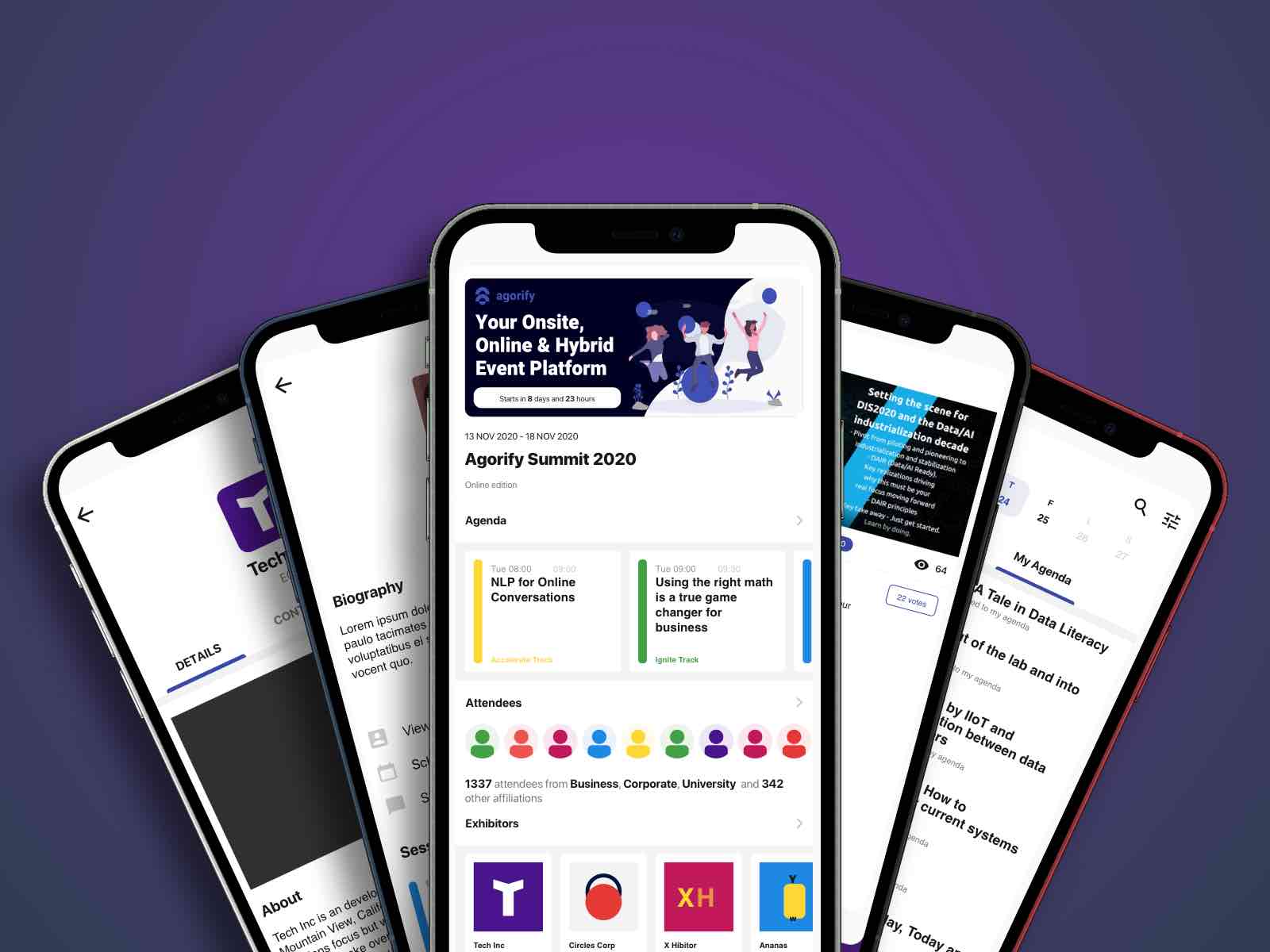 Virtual and hybrid events are indeed the future of the event industry. However, according to EventMB (2020), around 51.5% of planners have stated that the inability to match live engagement is the biggest challenge in terms of sourcing virtual event tech while 25.4% have listed that pricing is their major concern.
Considering this, it is no wonder why choosing the right event technology for you and your team might be harder than it sounds. In fact, before making your decision on which event management platform you should go with, you definitely should sit down and do thorough research.
Sounds like a daunting task, right? Well, it truly is. But hey, lucky you! You are already in the right place to be! To save you time and energy, we have gathered all the necessary information and created a detailed comparison among the two currently most popular hybrid event management platforms: Agorify and Hopin.
So let's jump right into it and check out whether Agorify makes a great Hopin's alternative!
Agorify Vs. Hopin: Hybrid Features Battle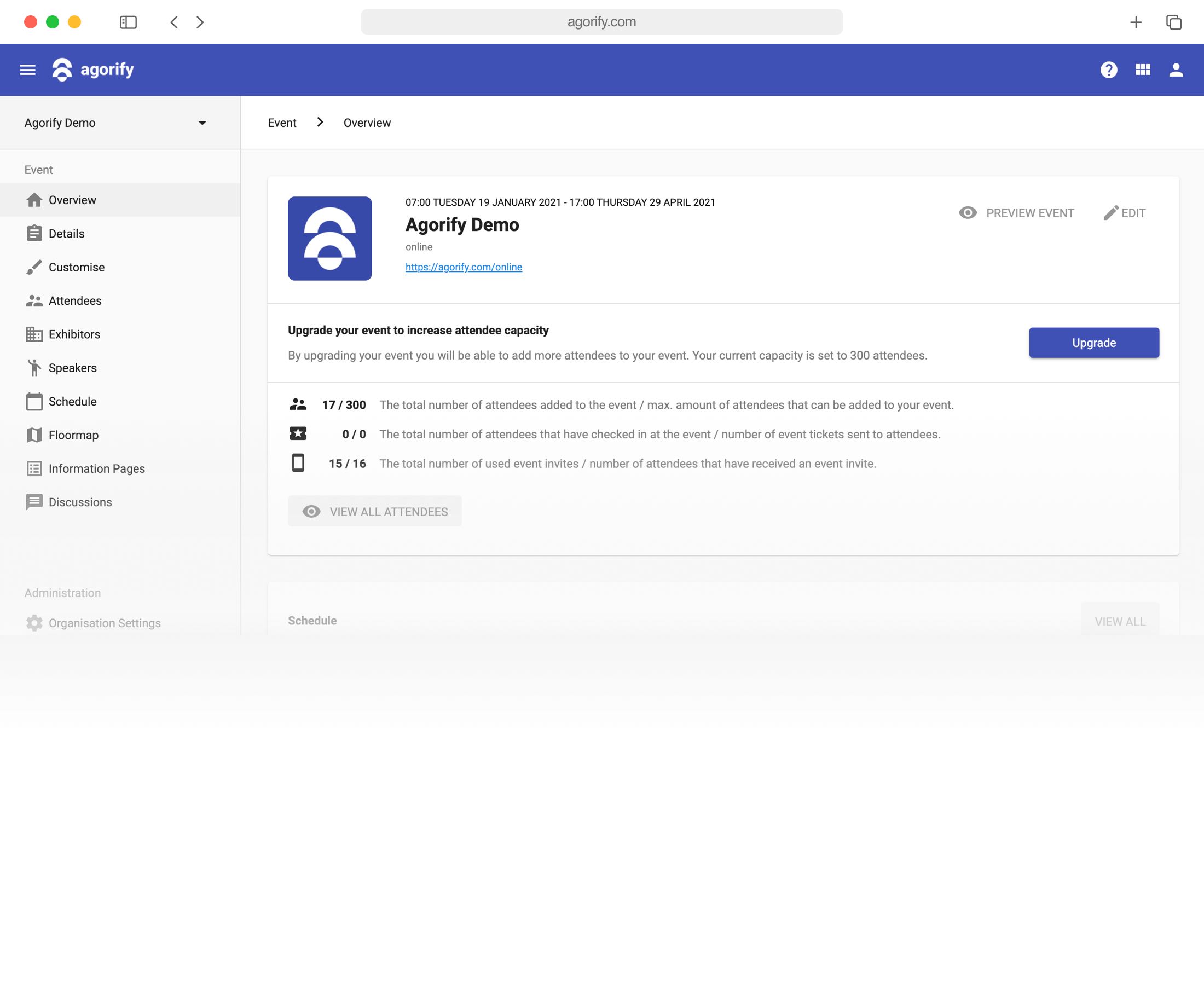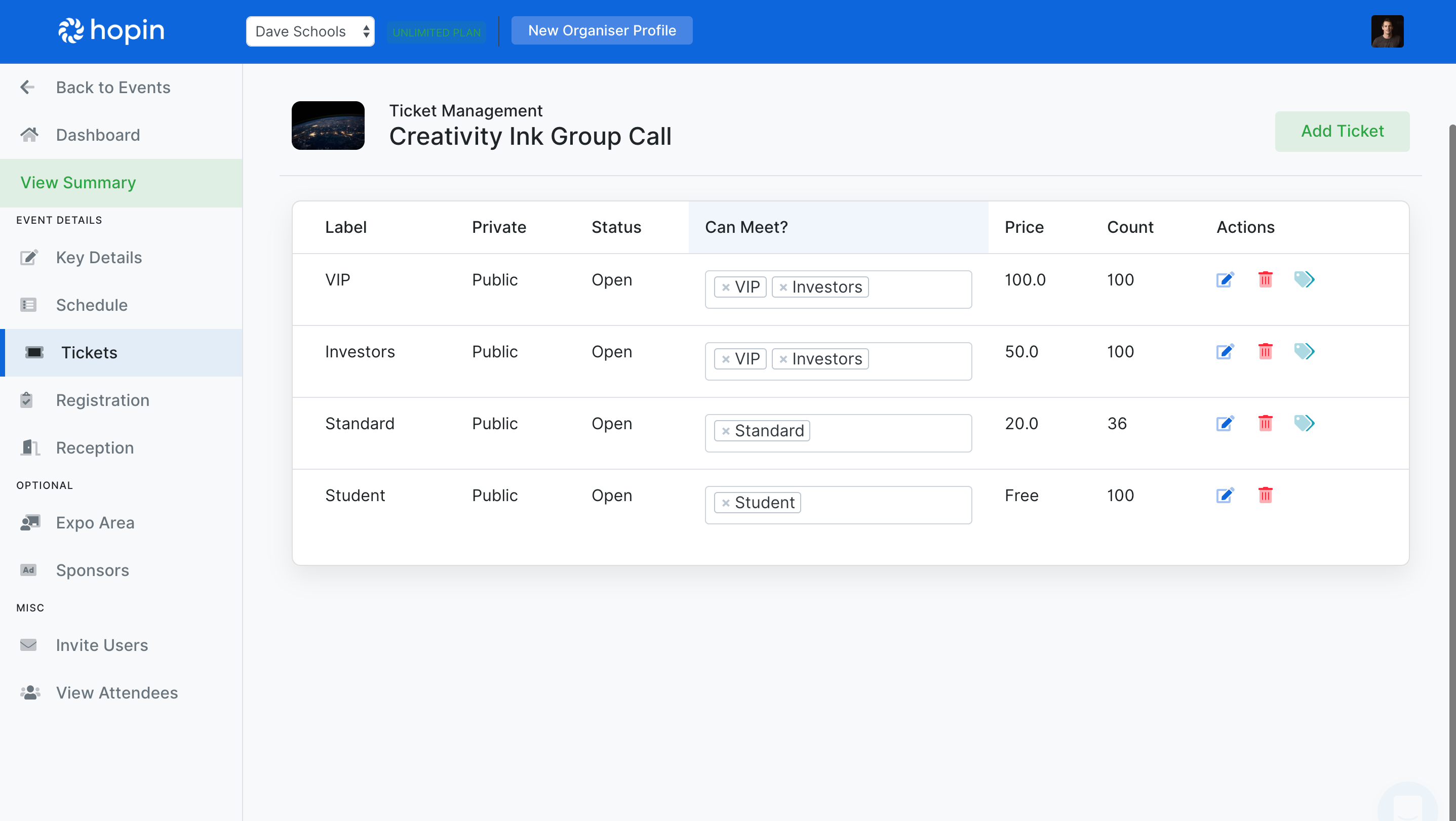 Agorify and Hopin are without a doubt the leading all-in-one event management platforms on the market. However, there is one major thing that sets them apart: their hybrid solutions.
As previously mentioned, Hopin was founded with the idea to help event organizers organize virtual events while being cost and time-efficient, and although at a later stage, they also added hybrid features to the platform, it still is not their primary focus.
Their Hybrid solution includes:
Multiple ticket-type solutions
Different levels of sponsorship on onsite and virtual events
Sales and marketing pre-built integrations
Native mobile app
Pre-built interactions for a more interactive and personalized experience for the attendees
On the other hand, when the founders of Agorify first came to the idea of creating an all-in-one event management platform, they knew from day one that the aim of this platform would be to provide True Hybrid event management solutions.
What Agorify refers to by "being a True Hybrid"?
According to Agorify's co-founder and CEO Kiril Servall, "True Hybrid event is a conference, exhibition, seminar, concert or any other meeting where participants can partake, choose between, or instantly and effortlessly switch from, onsite to online event experience without losing any event feature or benefit."
Therefore, Agorify has been designed to provide all the necessary features so that onsite and remote attendees can receive the same event experience equally.
Agorify prides itself to have the following True Hybrid features:
Agorify Event App – Variable Cost/ event
The price is a sum of the number of attendees, content loaded on the platform, and content streamed through the platform.
One-time Self-Check-in and Badge Printing
This is an optional one-time cost that you invest in if you want to automate your check-in and badge printing process. All you have to do is just get the necessary printing hardware, connect it with Agorify and give your attendees the opportunity to self-check-in and automatically print their badges.
This will make this entire process smoother and will cut the costs of renting additional staff to take care of this.
Badge Scanning and Lead Generation
This is already included in the platform and does not require any additional installation. Whenever a badge is scanned with the Agorify mobile app, the exhibitors and sponsors will be able to collect the leads - which is exactly what they strive to achieve with events.
Streaming and Projecting
Streaming is the most important part of every hybrid event. Agorify has a native live streaming solution that can be easily connected to your AV technology. With this, you can easily allow remote attendees to experience the event the same way onside attendees did.
Mobile and Desktop Accessibility
Having in mind the different needs of event organizers, exhibitors, and especially attendees, Agorify can be easily accessed through both, mobile and desktop. What's more, we have a native mobile app available for download on Google Play and App Store.
Breakout rooms
The benefit of using a True Hybrid event management platform such as Agorify is that it allows you to offer the same experience to both, onsite and remote attendees. Therefore, within our platform, you can easily divide your audience into smaller groups for targeted and more in-depth discussions regardless of their location.
Face-to-Face Meetings
Networking is one of the biggest reasons why people attend business events. With Agorify, you can easily allow your attendees to network by scheduling face-to-face meetings onsite or online, depending on their choice.
Flexible and Easy-to-Navigate Agenda
Everything is super dynamic within the event industry. Hence, last-minute changes are something that event organizers are facing regularly. To address this, we have designed an agenda feature that is not only easy to navigate but is also flexible in terms of last-minute changes.
Interaction Between Exhibitors and Attendees
Exhibitors are an important part of the event industry. Therefore, when organizing a hybrid event, they shouldn't be left out either. Thus, with Agorify you will be able to give exhibitors and sponsors the opportunity to interact through their stand with both, onsite and remote attendees.
By the way, if you would like to execute a True Hybrid event the right way, check out our tips here.
Agorify Vs. Hopin: Pricing Battle


One of the biggest advantages that Agorify has over Hopin in this Agorify vs. Hopin battle is its pricing model. It would be too modest from our side to say that Agorify is much more affordable than Hopin because its packages are not only half the price of Hopin's, but they also include much more features and capabilities for that price.
Agorify's Pricing
| Plans | Organizer | Business | Custom (Enterprise) |
| --- | --- | --- | --- |
| Pricing | €49/mo | €299/mo | Custom |
| Number of events | No limit | No limit | No limit |
| Attendee capacity | 200 | 1000 | Custom |
| Price per additional attendee | €0.8 | €0.6 | Custom |
| Content per hour | €14.90 | €12.90 | Custom |
| Streaming per hour | €0.20 | €0.18 | Custom |
| Support | Yes | Yes | Yes |
In addition, Agorify has a calculator where you can get an instant calculation of your costs based on the length of the event, the features and the number of attendees. To explore the remaining details of our pricing model and get your instant calculation, click here.
Hopin's Pricing
Hopin's plan pricing rates are much higher than Agorify's and the features they offer for that pricing are also much more limited. Have a look at it:
| Plans | Starter | Growth | Business | Enterprise |
| --- | --- | --- | --- | --- |
| Pricing | $99/month | $799/month | Custom | Custom |
| Event length | Up to 72 hours | Up to 72 hours | Custom | Custom |
| Number of attendees | 100 | 100 for up to 5 organizers (100 more per additional organizer) | Custom | Custom |
| Price per additional attendee | $0.50 | $2 | Custom | Custom |
| Unlimited concurrent live video sessions | Yes | Yes | Yes | Yes |
| Support | Yes | Yes | Yes | Yes |
To Wrap Up
Both platforms are definitely a good choice for event organizers who are looking for event management technology. However, in this Agorify vs. Hopin battle, there is no doubt that the winner is Agorify.
Not only that it is half the pricing plans of Hopin, but it also offers way more features that event organizers would certainly need regardless of whether they organize onsite, online, and, especially, hybrid events as Agorify is the only True Hybrid event management platform available on the market today.
Therefore, we wouldn't be surprised if you would like to get in touch with us and learn more about what we offer. Click here to talk to us!